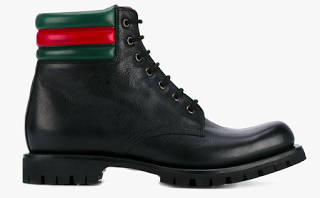 Gucci Web Detail Military Boots
Here's a mash-up of classics. The classic military boot with the lace-up shaft detailing and trim rounded-off almond toe shape gets a handsome update with this premium leather of this Gucci Web Detail Military Boot. The top of this boot features the iconic green and black Gucci colors in padded leather across the top of the shaft. The placement of the color detail allows the wearer to conceal the color for a more understated look or expose the color for a bit of familiar fashion panache. Available now at BrownsFashion.com.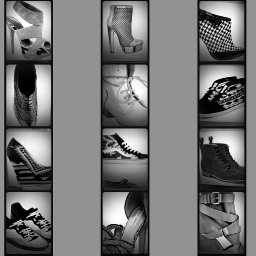 About SHOEOGRAPHY.COM:
Shoeography.com is a daily footwear blog highlighting what's new and what's hot in mens shoes, and women's fashion shoes!