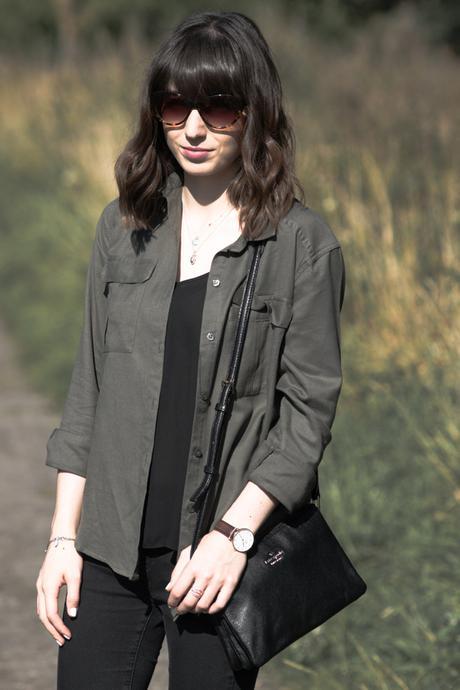 Another pair of Ash boots to add to my (slowly growing) collection. Me? Shoe problem? Nah don't be silly...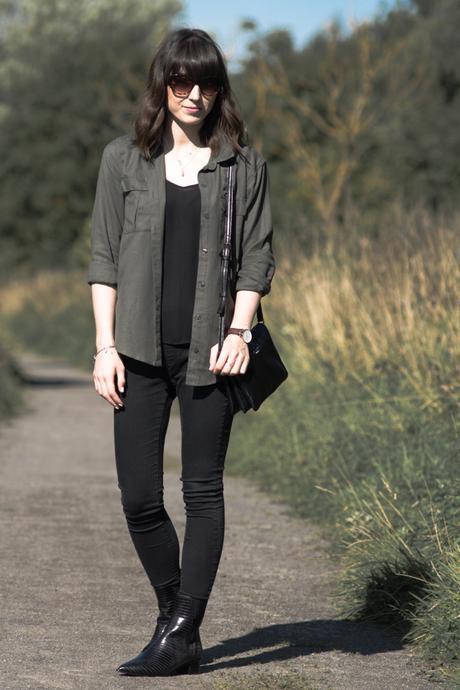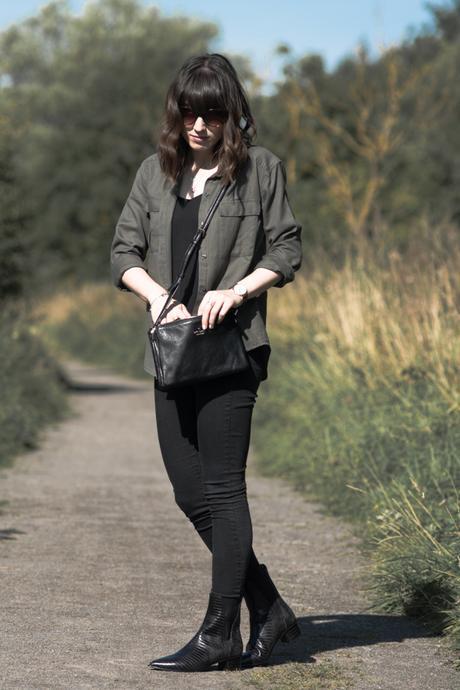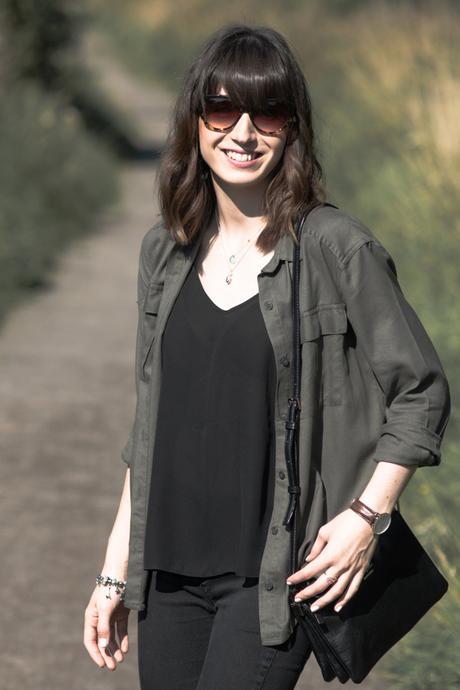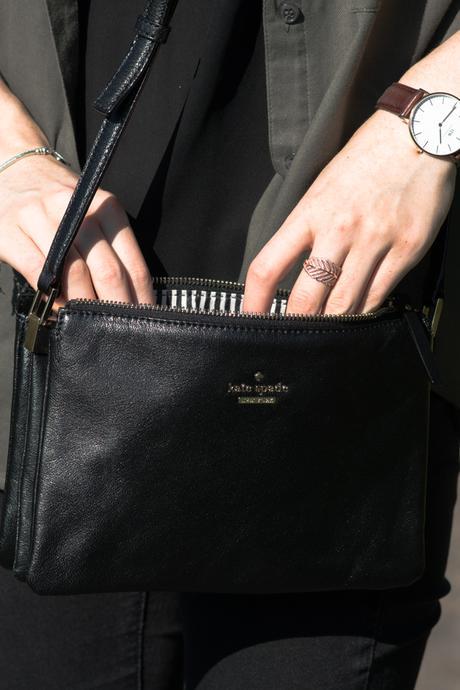 Boots
* -
Ash Footwear
, Shirt -
Debenhams
, Cami - Primark, Jeggings -
Dorothy Perkins
, Bag - Kate Spade, Ring and Bracelet -
Pandora
, Watch* - Daniel Wellington, Necklaces -
Tiffany & Co
and
Lily Charmed
* Sunglasses -
Whistles
Well here I am enjoying a bit of September sunshine and taking my new Ash boots* out for a walk. Unlike any other boots I own, these are pointed, relatively flat and high rise - usually I opt for suede boots when it comes to Ash, like
my Golden Bis
and (well loved)
Jalouse
. 
You can also get them in suede, if you're not into mock croc, which admittedly is a bit of a marmite fashion trend. I've never gone for it before but the style appealed to me and I know Ash footwear is always really well made and comfortable - two of the most important factors when picking out shoes! I definitely wasn't disappointed when they arrived, they're comfy, soft leather and unlike my suede ones, will wipe clean if I spill anything on them!
The rest of my outfit is pretty casual, I find this green shirt makes my eyes seem more green - not that you can tell through my sunglasses of course! This Kate Spade bag was another sale purchase that's also part 'new job treat', though unfortunately my new purse doesn't fit inside it! Excuse for another new purse and/or another new bag? Possibly...
What're your thoughts on mock croc and the new AW15 collection from Ash?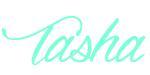 Ash Footwear kindly sent me the Mira boots for review purposes. Coincidentally they arrived just over a week before my birthday, so that was a nice sort-of-birthday-present!