It looks like Summer has almost come to an end (bahhhh). Good things pass way too quickly and this summer flew past at rapid speed. Didn't do anything fun to mention with the husband traveling most of the season. I guess the only fun thing that my son did was to learn swimming :-)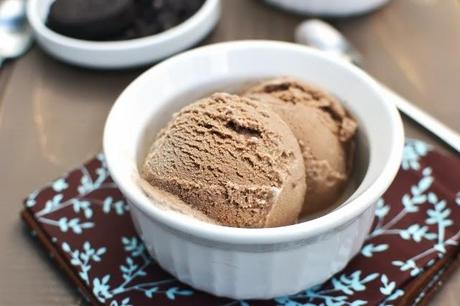 I want to post some of the summer recipes that I have in drafts before the season ends. I made this Mocha Ice cream from
King Arthur flour site
in June, around the beginning of Summer. It is very simple to put together and even my 5 year old loved it.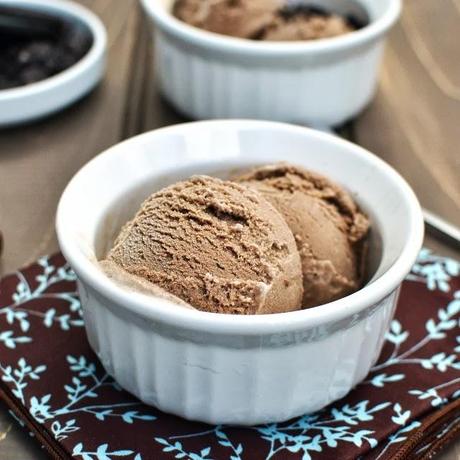 All you need for the recipe is to mix the ingredients, chill and then churn in the ice cream maker. You can make it without the ice cream maker as well, but the ice cream will not be as creamy, I have included the instructions for making the recipe without ice cream maker at the end.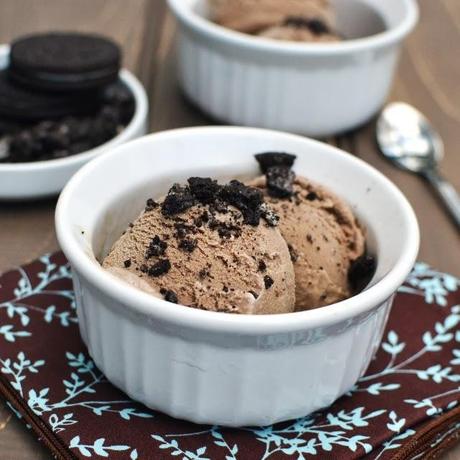 Ingredients
: Cold Whole Milk - 1cup Heavy Cream or Whipping Cream - 2cups Sugar - ¾cup
Espresso powder - 2tbsp
Cocoa Powder - 2tbsp (dutch processed preferred)
Vanilla Extract - 1tsp
Oreo Cookie - 8 (optional)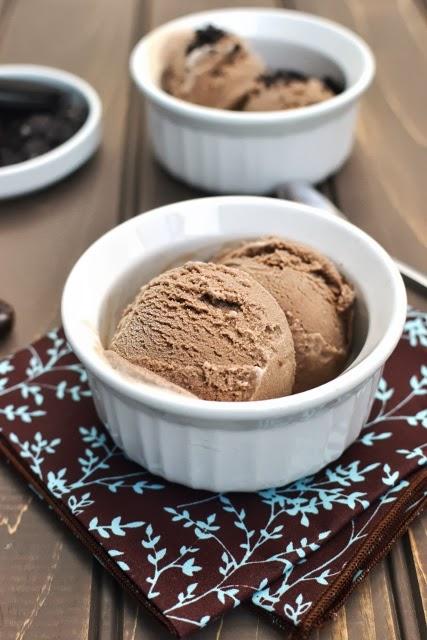 Method
:
Whisk milk, sugar, cocoa powder and espresso powder until sugar is dissolved.
Next add heavy cream and vanilla extract. Mix well.
Follow the instructions and churn in the ice cream maker.
Stir in crushed Oreo into soft ice cream (if desired) and serve immediately. For a firmer ice cream, freeze in an airtight freezer safe container for up to a month.
Without Ice Cream Maker: Pour the mixture into a metal bowl and freeze for an hour. Mix the frozen edges into the soft center and then put it back in the freezer. Continue to do this every hour for several hours. For a creamier ice cream, use a hand mixer or immersion blender to mix.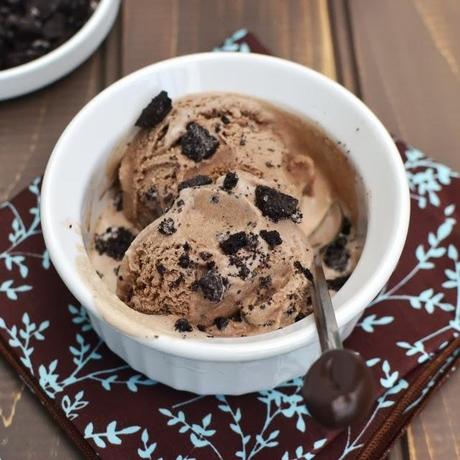 Sending this to Valli's
Summer Special Mela
 @
Cooking4allSeasons
.