Horses: Moby & Big in Horsey Heaven
By: Erin
It's been awhile since I've posted a horsey update on the horses, so heres the lowdown on what's going on with the boys at the barn.
Some very lucky horses: Big & Moby have found horsey heaven at a barn in Los Angeles County, that they very gladly now call home.  They are living the life and enjoying every second of it. What do you think?

They look pretty happy if you ask me! They moved barns (only about a mile from the old place) on December 1st, 2013.  They have settled into the new place nicely.
Plenty of turn out time with good friends, tons of food to munch on, a very beautiful arena to ride in and learn how to jump in (Go Moby!), and tons of love and pets from everyone around. Moby is a very green baby who is just starting to learn how to jump after his racing career ended on the track. He is super cute to watch though! Look at him go with  Sarah on board. =) Be sure to check out Equine Racers, there are some awesome ex-race horses listed there that need homes too.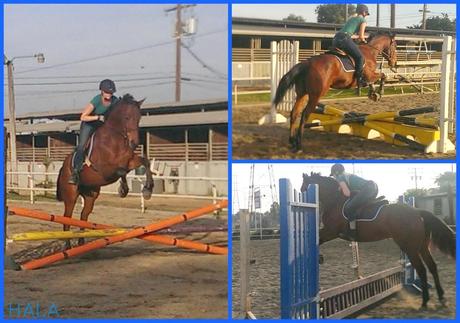 Big & Moby having some play-time together. They are best buds! Awwwww…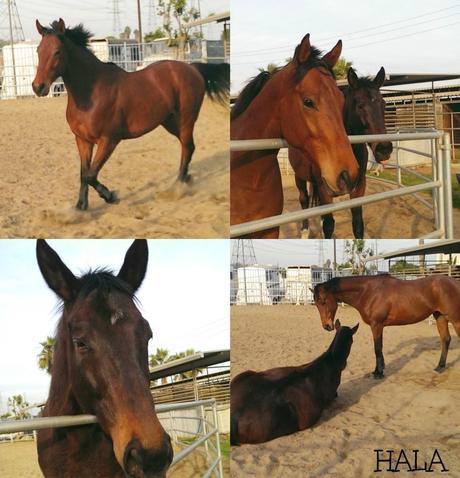 Aren't Big & Moby just the handsomest guys ever?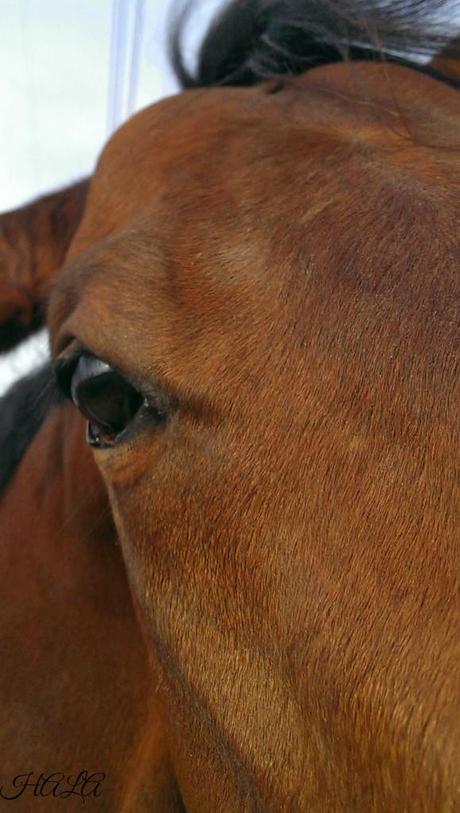 Moby being a nosey baby, wanting to know what's going on. I see you, he says! Pay attention to me!

Well that's all for now!