I am so excited about this that I'm literally dropped everything I was doing to share this with you guys. Bacon and Beer Festival. Are you tingly with excitement yet? On Saturday, April 30 the annual Boston Bacon and Beer Festival comes around to make life a little better and tastier. I could give you all the details, like the fact that some of Boston's best restaurants are serving bacon based dishes which will be paired with a variety of great beers. But really, if you weren't sold by the words "bacon" and "beer" then I just don't know what else to do.
And dig the artwork!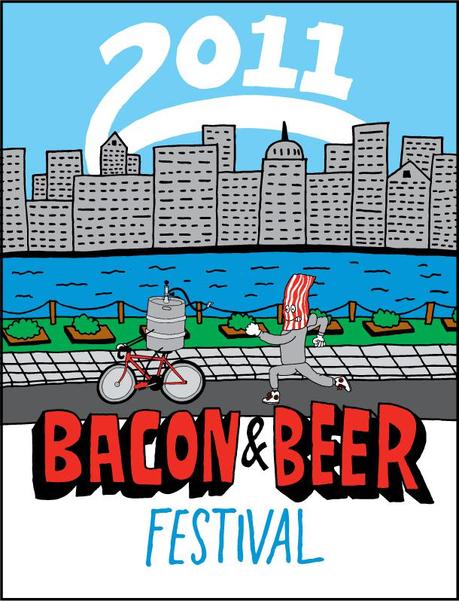 Tickets go on sale tomorrow and I cannot wait. See you there?