More about:
M&M's
This 3,250 square meters store selling M&Ms products and merchandise is the largest candy store in the world.

Dedicated to the colourful fun of M&M's®, the store is spread over four floors. It has an extensive range of M&M's® chocolates and merchandise, including kitchenware, clothing, bedding, jewelry and glassware.  It even has a giant wall of chocolate where you can create your own M&M's® selection from over 100 choices or as them to prepare your favorite mix in their unique mix lab.

The majority of the store is taken up by rather expensive merchandise (for example; £7 for an M&M branded plastic bowl, £30 for a plastic bracelet), T-shirts, soft toys and M&M characters in all shapes and sizes. The staff cheer and dance a lot, presumably in an effort to bring a Disney-like atmosphere to the place.
Of course, you can actually buy M&M's here. As well as M&M filled plastic boxes in every size & shape imaginable, one corner of the shop is devoted to huge glass cylinders filled with M&M's in a multitude of colours.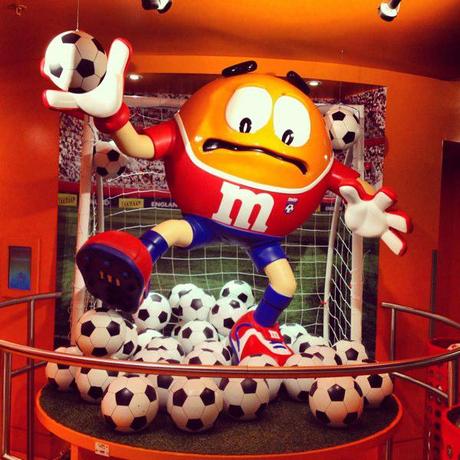 I've been to the Las Vegas M&M's shop… It's nothing compared to this one.
This shop is impressive indeed where elder people relive their childhood dreams but aimed squarely at tourists and those with small children. It's surely not a place for real chocolate lovers but a must visit!
























Pages  [
1
]  [ 2 ]  VN:R_U [1.9.20_1166]