On
Saturday, August 4th
novelist M.L. Stedman will visit Book Passage to
read from
enchant us with her widely acclaimed new novel,
The Light Between Oceans
(Scribner). It is an event not to miss.
This new novel marks the debut of a stunning new voice in fiction — and a novel both heartbreaking and transcendent.
The Light Between Oceans
is the lead selection for the Indie Next List for August. It tells the story of a lighthouse keeper and his wife who make one devastating choice that forever changes two worlds. Stedman's compelling characters, still trying to make sense of life in the wake of so much death in WWI, are imperfect people seeking to find their north star in a world of incomprehensible complexity.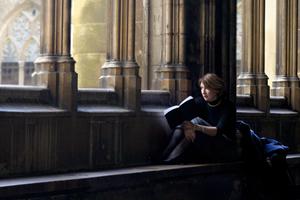 M.L. Stedman (pictured above) was born and raised in
Western Australia and now lives in London.
Here is what other critics and reviewers had to say about this gorgeous book:
"An extraordinary and heart-rending book about good people, tragic decisions and the beauty found in each of them."—Markus Zusak, author of
The Book Thief
"M.L. Stedman, a spectacularly sure storyteller, swept me to a remote island nearly a century ago, where a lighthouse keeper and his wife make a choice that shatters many lives, including their own. This is a novel in which justice for one character means another's tragic loss, and we care desperately for both. Reading
The Light Between Oceans
is a total-immersion experience, extraordinarily moving."—Monica Ali, author of
Brick Lane
and
Untold Story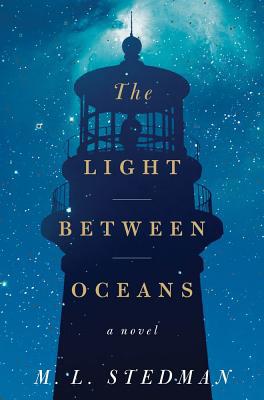 "Irresistible...seductive...a high concept plot that keeps you riveted from the first page."—Sara Nelson,
O, the Oprah magazine
"Haunting...Stedman draws the reader into her emotionally complex story right from the beginning, with lush descriptions of this savage and beautiful landscape, and vivid characters with whom we can readily empathize. Hers is a stunning and memorable debut."—
Booklist
"[Stedman sets] the stage beautifully to allow for a heart-wrenching moral dilemma to play out... Most impressive is the subtle yet profound maturation of Isabel and Tom as characters."—
Publishers Weekly 
"M.L. Stedman's
The Light Between Oceans
is a beautiful novel about isolation and courage in the face of enormous loss. It gets into your heart stealthily, until you stop hoping the characters will make different choices and find you can only watch, transfixed, as every conceivable choice becomes an impossible one. I couldn't look away from the page and then I couldn't see it, through tears. It's a stunning debut."—Maile Meloy, author of
Both Ways Is the Only Way I Want It
"The miraculous arrival of a child in the life of a barren couple delivers profound love but also the seeds of destruction. Moral dilemmas don't come more exquisite than the one around which Australian novelist Stedman constructs her debut."—
Kirkus Review
"As time passes the harder the decision becomes to undo and the more towering is its impact. This is the story of its terrible consequences. But it is also a description of the extraordinary, sustaining power of a marriage to bind two people together in love, through the most emotionally harrowing circumstances."—Victoria Moore,
The Daily Mail
Don't miss our special Saturday, August 4th event with novelist M.L. Stedman.