Since this is the last year before college, my nine teachers are having fun with the whole "good marks" speech. Each one is more pressuring than the last. I have no time for the computer.
Thursday's shoe was the traditionally fully beaded suede moccasin of the Upper Kutenai tribe by Rose Michel between 1979 and 1985. Friday's was the delicate kid "Festivity" sandal with chain t-strap and jewel detail by Stuart Weitzman in 2009. This weekend's shoe is the embroidered sandal worn by brides in the Peshawar district from Pakistan in 1987.
If I began telling you about what my classes are like, I would be typing forever. You'll find out eventually!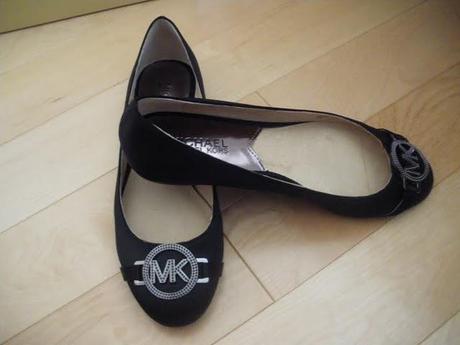 These are my new MICHAEL Michael Kors flats for school. I got them at Rubino on sale for only $100!
Alright so remember Bloggers' Wardrobe? For me to become a part of it I have to get the most likes on a Facebook photo. Here is their Facebook group. I am picture 84 of the 151! Like it to vote for me! Thank you so much!!
XOXO,
Nina