Photo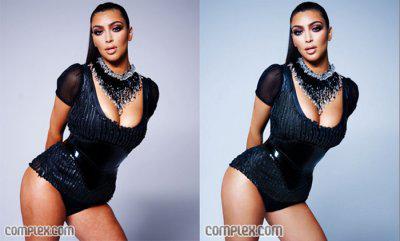 Via Bitches Be Crazy
misspopculture:
Kim Kardashian Photoshop's latest victim 
Why the lightened skin? Thats what ide like to know! Is her skin colour offensive or ugly? NO! So why have the retouchers made her paler, is dark skin not fashionable? WTF?????
This is not unlike the unnecessary air brushing of Angelina Jolie which made her look anorexic… Except that this time it seems racist, no??
xoox LLM