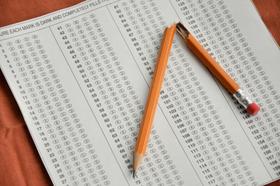 The Nashville Business Journal reports
Tennessee students' ACT test scores are in, and the results aren't pretty.
For the second-straight year, Tennessee's scores in the college aptitude tests were the second worst in the country, beating only the scores for Mississippi, The Tennessean reports.
According to ACT officials, 16 percent of Tennessee's graduating seniors in 2012 were ready for college.
This is the sad future of these states. Not much hope there.
What's your opinion?  Please leave a comment.