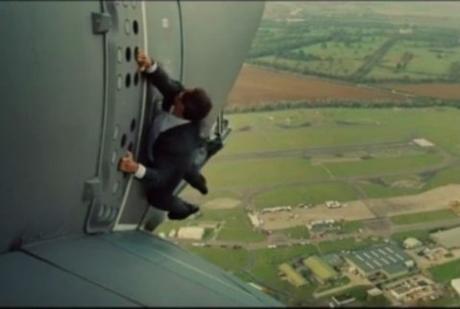 http://www.lincolnshireecho.co.uk
The opening sequence and most talked about scene consists of Hunt hanging on to dear life on the side of an Airbus. Cruise, ever the daredevil, did not use a stunt double and really was on the side of an actual airplane as it was taking off (albeit with the aid of a single harness; although the danger existing in that he could have been killed if he was hit by a passing bird). The thrilling sequence doesn't last long and before we know it Ethan is thrown into another precarious situation.
Ilsa Faust (Rebecca Faust) plays the role of the Bond girl, but with just as much gusto and skill as her main costar. Simon Pegg provides the laughs as Benji Dunn, the tech-guy. Luther Stickell (Ving Rhames) and William Brandt (Jeremy Renner) round-out the small group that basically is on a mission to save the world against a nefarious villain, Solomon Lane (Sean Harris).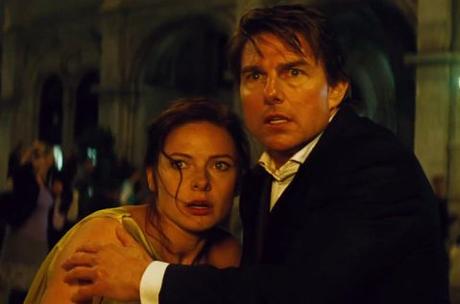 Baldwin's character is a trite representation of every boss who doesn't believe the main character only to be proved ridiculously wrong in the end. Rhames was underutilized and Pegg didn't have the same comic punch I would normally expect from him in these types of roles. Nevertheless, some of the scenes in this movie more than make up for these less-important specifics.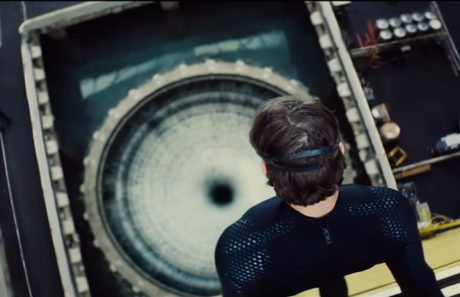 While I enjoyed the 4th movie, Ghost Protocol, a bit more this is still a good movie. I recommend you watch this in theaters. I watched it in IMAX and didn't think it was really worth it to watch it in that format. In the end, Tom Cruise proves that he's still got it.
MPAA Rating: PG-13 (sequences of action and violence, and brief partial nudity)
Running Time: 131 minutes
My Grade: B
Email: [email protected]
Twitter: @adrakontaidis & @talkrealdebate