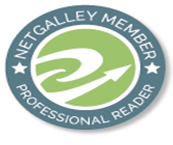 Missing, Presumed by Susie Steiner
Published by The Borough Press
Ebook
Published 25 February 2016
417 pages
NetGalley
Connect with the author
Buy the book: UK (affiliate's link)
I was given a review copy by the publisher via NetGalley and voluntarily reviewed it
WHAT'S IT'S ABOUT
A MISSING GIRL
Edith Hind is gone, leaving just her coat, a smear of blood and a half-open door.
A DESPERATE FAMILY
Each of her friends and relatives has a version of the truth. But none quite adds up.
A DETECTIVE AT BREAKING POINT
The press grows hungrier by the day. Can DS Manon Bradshaw fend them off, before a missing person's case becomes a murder investigation?
EXTRACT
She can feel hope ebbing, like the Christmas lights on fade in Pound Saver. Manon tells herself to focus on the man sitting opposite, whose name might be Brian but could equally be Keith, who is crossing his legs and his foot bangs her shin just where the bone is nearest the surface. She reaches down to rub it but he's oblivious.
WHAT I THOUGHT
I thought Missing, Presumed was a decent read. I liked the blurb but the book didn't quite reach it's potential. I thought the writing was very good, Steiner know how to tell a story. The description really brought things to life. Dialogue can be hard to pull off in a book and I've read a few where it's flat and clunky - Steiner nails it in this book. I also felt the police procedural aspects came off well. Two aspects fell short for me. I didn't feel like I engaged with the characters as well as I'd hoped. The thought DS Bradshaw was well written but the other characters lacked something. I also didn't like that some crime elements were pushed aside to focus on DS Bradshaw. I did enjoy Missed, Presumed though and it got much better towards the end. Missing, Presumed is worth a read and I'd recommend it.

Published