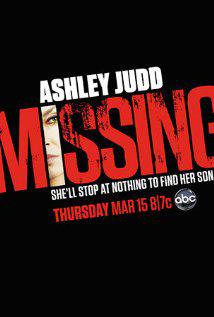 Another week, another episode of our ABC series Missing, another episode to add a few Xs into the equation, like the ones we had weren't enough. Last episode ended with Becca not being able to stop the plane that had her son aboard. The installment of this week opens with Michael waking up in a castle he apparently can't escape from.
With the help of CIA they searched the plane after it landed in Italy but surprise, there wasn't no trace of Michael who meanwhile was kept in a castle who may not be the only one being kept far from civilization. We meet Oksana, at first a scared young woman with what we can only assume a drug problem.
Becca's friend, Mary makes a stop to Rome to surprise her best friend and basically the sister she never had, only to leave Becca in a stage of shock like she hadn't enough already on her plate. She must manage to look for the people that most certainly know where her son is and also deal with Mary who is still in the dark with Becca's past. Only nothing went as planned. To get rid off Mary she lied to her that she and Giancarlo have a romantic affair and want to enjoy their time together without the presence of a third wheel. Mary visibly upset leaves them alone.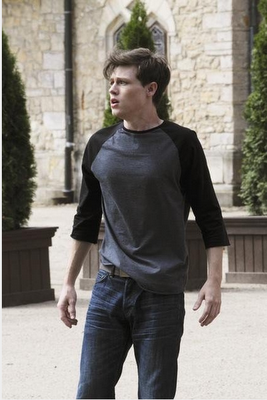 Michael tries to put his architectural skills to good use and draws a map of the castle's surroundings, thinking the castle has a blind spot in sniper's eyesight, he tries to leave only to be stopped by Oksana who tells him there are no blind spot, first time they warn you, the second time the wound. We discover that he's not just another pretty face and figures out that considering architectural style of the castle they may be kept somewhere north-east Europe, Poland or
Russia
.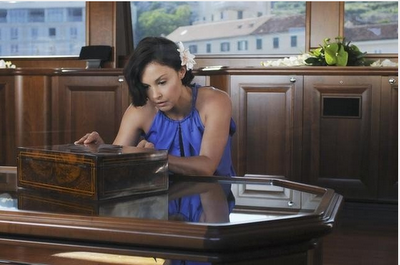 On the other side of the puzzle, Becca tracks down the men behind the magic number with her son missing out the plane who get it from the very first try that Becca will get what she wants and she'll make no excuses for that. So she attends an open auction of what appears at first, the selling of a boat with its starting price at 25 million euros only later Becca discovers that the real was a bunch of diamonds worth one hundred millions. On the other hand Mary presents herself as a threat at ruining all the fun by discovering that Becca may not be who she think Becca was and order some good explanations.
As we follow the tale, Mary and Becca come to terms and decide that for the time being they should part ways and wait for better times to come only Becca's past and now present, seem to haunt her loved-ones and now Mary may be in serious danger. The dangerous people now want more than ever to have Becca out for good and give the one and only order which later I discover that it wasn't meant for Becca but for the other one who messed up the diamonds deal in the first place who fearing her boss would let some information slip just to get her diamonds back. But before being taken out we finally get some information ourselves that the ones that have Becca's son have something to do with Becca's husband, Paul.
Besides having so many new question I just can't wait for the next episode just to find out who is really Oksana and what are her stakes in all this. Why the meritorious men didn't take Becca out when they had the chance meaning Becca is worth more alive rather than dead.
Giving some feedback to the series is that I'm still desiring for more from it, something I don't get from the many other series on television, it lacks originality and that little something which you only recognize when you actually see it. I think it needs more supporting characters, more than Agent Miller and Giancarlo.
In conclusion, it was a nice episode and I hope it made us desire for more next week.
Thank you for reading and hope I made you watch it for many reasons besides the one with Ashley Judd starring in it, and who gives an outstanding performance as the main character.