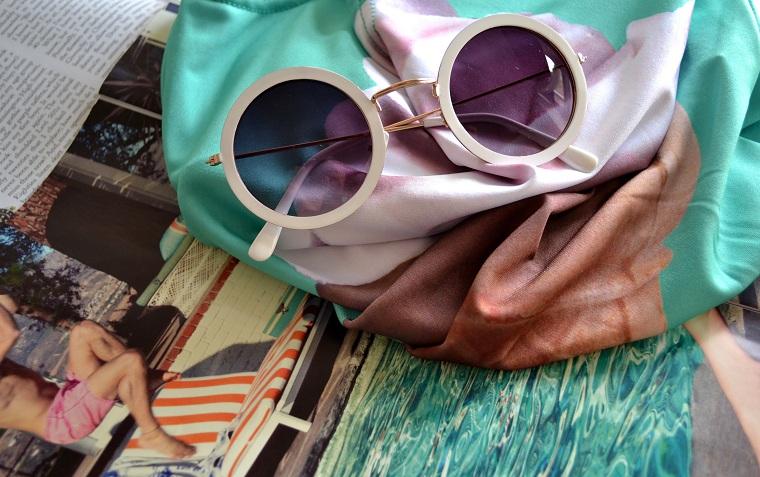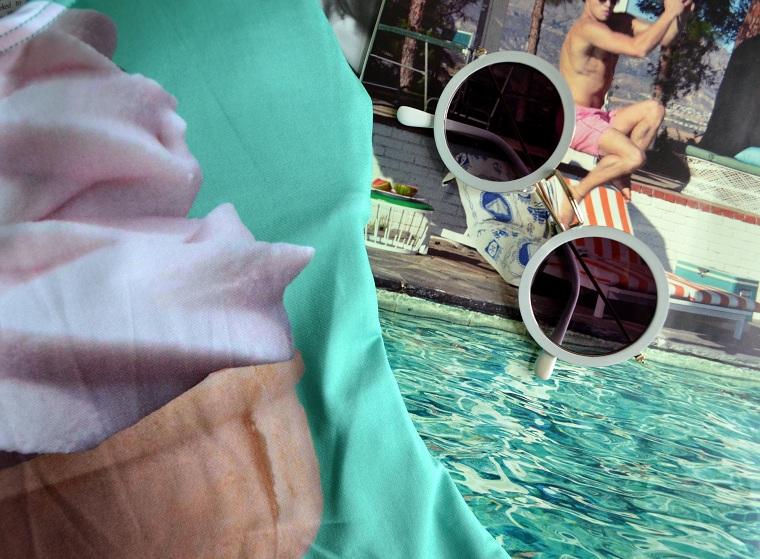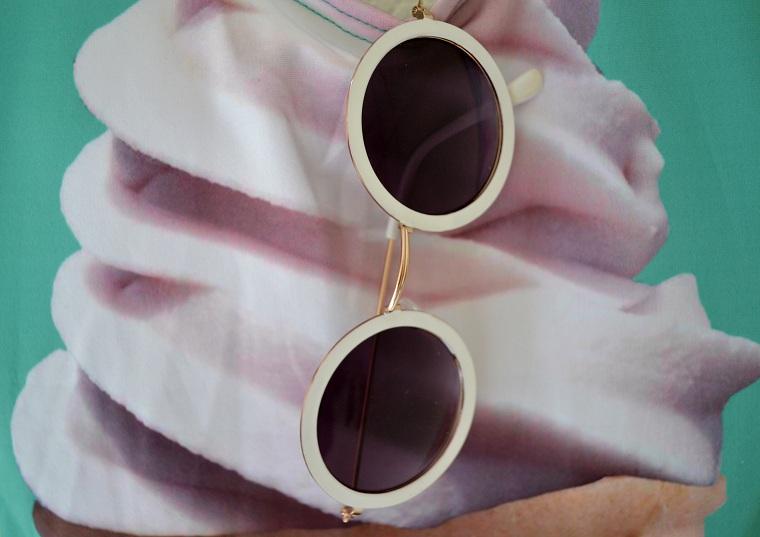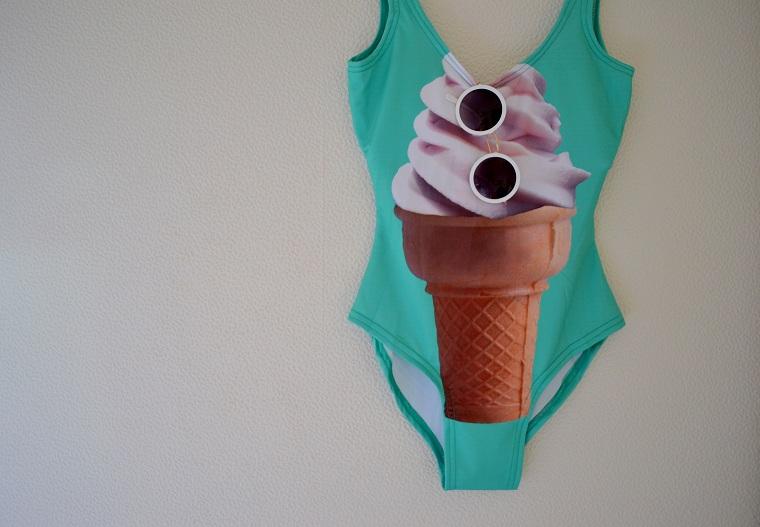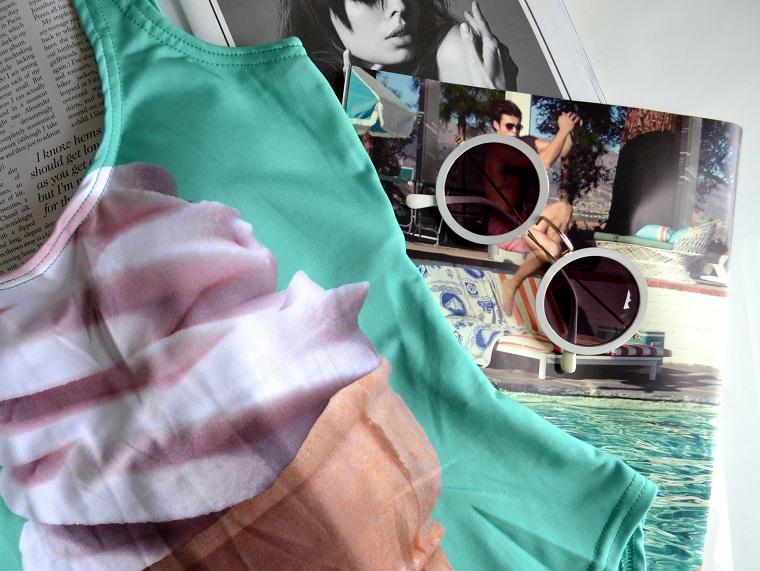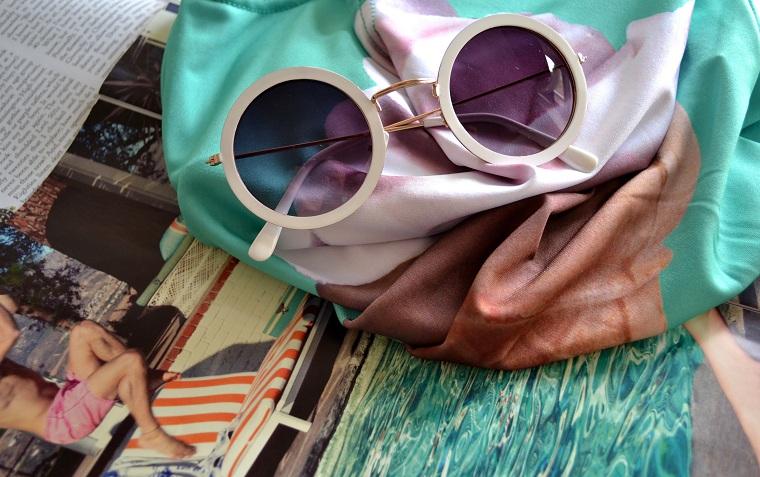 Missguided | Bethan Ice Cream Bodysuit | £14.99
Primark | Round Sunglasses in White | £2.50
Swimsuits are big business this summer and I've been searching for the perfect design for the past few months. When I stumbled across this ol' baby yesterday online at Missguided, with little hesitation I ordered it. With the perfect and iconic summer print of the classic Mr Whippy against a green backdrop, combined with an array of subtle pastels this swimsuit screams summer. Although the swimsuit is pretty retro and it's a daring choice of swimwear, I'll definitely be 'scooping' up a few more printed designs. If you'd rather not wear it on it's own, team it with some high waisted denim shorts as a high-shine, wet-look vest top. I ordered two sizes as I vary between retailers, I opted for a size 8 and a 10 - the size 8 is the perfect fit. If you've gotta sweet tooth check out Missguided's other printed design swimsuits, from Bassetts Liquorice Allsorts to Fox's Party Rings.
If you spend over £40 online you are guaranteed free next day delivery, so I totted up my bill with another purchase. As I'm a sucker for leather I also ordered this gorgeous Navaeh Leather Short Sleeve Oversize Crop Top which looks stunning on. I'll be posting another 'Style Picks' edit over the weekend featuring swimsuits as I came across a few gooden's during my search. Hope y'all have a great weekend.