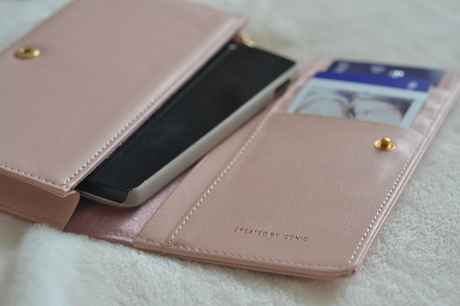 A peek into my iPod. 5 favourites. 
You asked for it so here we go! I powered up the ol' iTunes and thought I'd share five of my favorite songs of all time to satisfy those of you curious of my audio fancies. I make no secret of my adoration for Taylor Swift – I even wrote a blog post series dedicated to her! – but I also listen to plenty of other music. Ahem. When I was at school, I was mostly into Cpop and indie music (think The Kooks, The Fratellis, The Libertines, etc.) before quickly progressing into a one-way ticket to Kpop fandom, from which there is no return.
'On Rainy Days' – BEAST
Easily my favorite song of all time, this was the secondary promotion song for BEAST's 'Fiction' comeback. And 'Fiction' I also adore, but this is seriously emotive and the lyrics are just perfect. One of the odder things about Kpop is that almost every song contains a rap, and the second rap in 'ORD' is the best thing. I think I'd racked up over 3200+ plays of this before my accidental iTunes purge.
Favourite lyric: '비는 항상 오니까 계속 반복되겠지; 그치고 나면 그제서야 나도 그치겠지'
'Fearless' – Taylor Swift
C'mon, which self-respecting Swifty doesn't have this in her audio arsenal? I dithered for the longest time over which T.S. track to include in this list* but settled on this because it's sweet, happy and nostalgic (for me, at least). Soppy times ahead but I remember genuinely coming home from a date years back and feeling like the lyrics in this song.
* For reference, it was going to be between Sparks Fly, Invisible, New Romantics, All Too Well, Haunted, Breathe, Holy Ground or Love Story. Let's discuss this at length another time, shall we?
Favourite lyric: 'So baby drive slow; Til we run out of road in this one horse town.'
'Here (In Your Arms)' – Hellogoodbye
MySpace girls assemble!
I'm still obsessed with this song, like what, 7 years on. Again, this song makes me feel super nostalgic back to my school days which were clearly much more simple x1209749. I still firmly stand by the thought that music shall never sound like this again – that unique early-indie sound. (Yes, this is the moment I realize I've become a tad hipster.)
Favourite lyric: 'I fell in love, in love with you suddenly.'
'The Saltwater Room' – Owl City
This song is my ultimate favourite, a dreamy lullaby reserved for special occasions because I also find it difficult to listen to. I have a huge soft spot for Adam Young and Owl City, and even more so when Breanne Duren is added to the mix. For me, Owl City's music – except from that one time he collaborated with Carly Rae Jepsen – embodies my fantasy, dreamlike imagination and it's a pretty near-perfect extension of how I think too. 'TSR' is my favorite because one of my best friends introduced it to me and it encapsulates my wonder of the sea as well as an odd sort of displaced emotion.
Favourite lyric: 'Time together is just never quite enough.'
'Lies' – Big Bang
And of course I couldn't round off this post without the inclusion of my OT5, Big Bang. Chances are you'll have heard of them? They're the kings of Kpop and my favorite band. They're also labelmates of Psy! 'Lies' is the one and only song to know, it's old school pop at its best, emotive, catchy and damn good lyrics man.
Favourite lyric: '싫어 너 없는 하루는 길어 빌어; 제발 잊게 해달라고, (거짓말이야)'
Close Contenders:
'12:30' – BEAST
'60 Seconds' – Kim Sunggyu
'Thnks Fr Th Mmrs' – Fall Out Boy
'In The Morning' – Razorlight
'Tim McGraw' – Taylor Swift
'When I Miss You' – BEAST