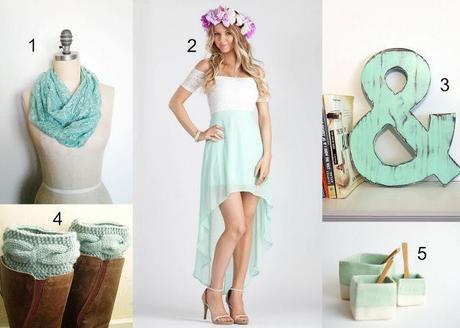 1. Mint Lace Scarf  2. Mint Dress  3. Wooden & Decor  4. Mint Boof Cuffs  6. Mint Ceramic Bowls
Mint is one of my favorite colors for Winter and Spring. It is so pretty and fresh!
I wish I could buy all of these! Especially that dress... it is gorgeous!