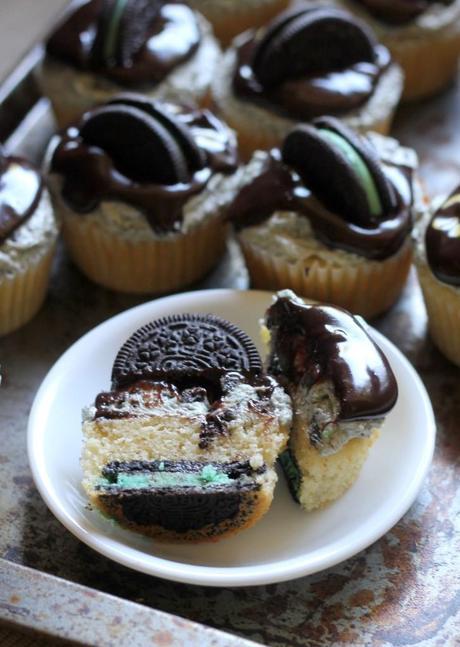 Let's talk about life right now, guys. It's been pretty awesome.
First off, I was slightly nervous going into this summer, living in Washington state for the summer instead of San Diego. Let's be real: it's really, really hard to beat a San Diego summer, especially for someone who has always spent their summers there. Perfect weather, beautiful beaches…it's really summer paradise. So, I was pleasantly surprised with Washington being absolutely beautiful this summer, with only like, 2 days of rain the whole time I've been here. It's so nice! I love being able to hang out by the water and go on walks and just be outside…when I'm not at work, that is.
I told you all about my internship at T-Mobile a few posts back, and despite my (far too long) commute, it's been quite an incredible experience. I feel like I'm learning so incredibly much from my team, and the opportunities and experiences I've been provided have been beyond what I imagined. I'm baffled that I'm already halfway done. It's incredible how quickly time feels like it's moving! I'm starting to seriously freak out that I'm going to be a senior in college next year. Crazy crazy crazy.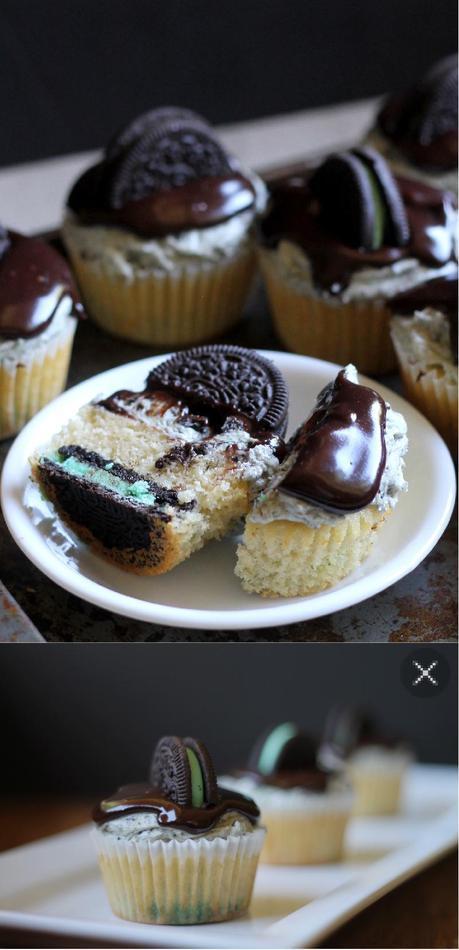 Anyways – another major bonus of living up here this summer is my house! Not only do I live with tons of my best friends, but we have a kitchen. We have tables with good lighting for me to take pictures. We have space for all my baking stuff. Oh my goodness, you guys, you have no idea how happy it makes me to be able to bake so easily here at school.

So clearly, because of my new great baking situation, I have to take advantage of it…often. This weekend I baked so so much, and this recipe was probably the most requested of all of them!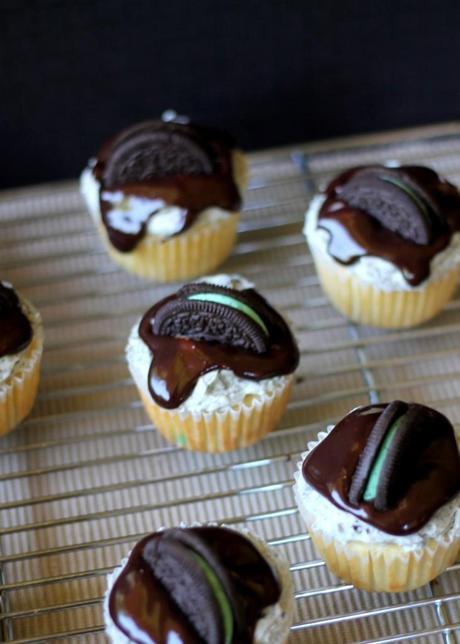 Do you remember my original Cookies and Cream Cupcakes? I made them last year, and my friend Ally has been talking about that frosting ever since. It's been in my head for a while to do a different version of it with one of the flavored Oreos – and mint seemed like it would be a delicious idea!
I used a vanilla cake base, and opted to add chocolate via a chocolate ganache poured on top (because obviously I needed to get chocolate in there somewhere…). The Oreo on the bottom is always a fun surprise too! The frosting is one of my favorite buttercream recipes with crushed Mint Oreos mixed in to it. Unfortunately (or fortunately, depending on how you look at it), this frosting isn't very pipe-able because the Oreo chunks don't fit through a piping bag. But it's super easy to just spread over your cupcakes, and you're topping with chocolate ganache anyways!
Obviously, they needed to be topped with half a Mint Oreo as well, just to tie it all together. YUM.
These are decadent, but super fun and easy to make, and sure to please any mint fans :) they also make your kitchen smell like minty baked goods, which is oddly fantastic. Enjoy!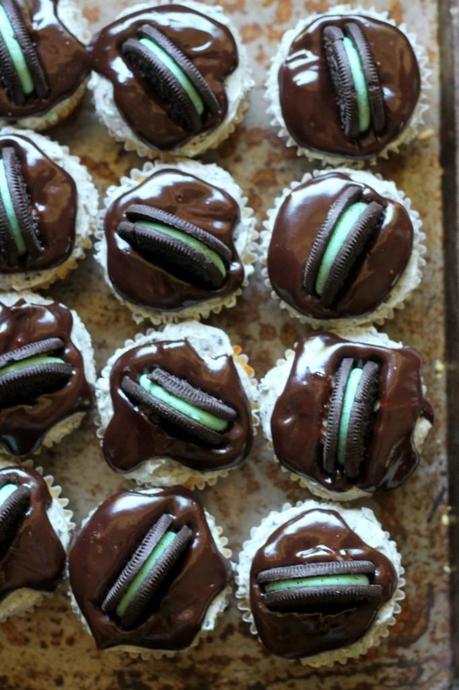 Want more of Bakerita? Stay in touch on Instagram, Twitter, Facebook, and Pinterest for all of the latest recipes & updates from my kitchen to yours!
Print

Mint Oreo Cupcakes
Yield: 12 cupcakes
Ingredients
For the cupcakes
12 Mint Oreos
2 large eggs
1/2 cup (3.5 oz) granulated sugar
1 tablespoon vanilla extract
1 stick unsalted butter, melted and slightly cooled
1 cup (4.25 oz) all-purpose flour
1 teaspoon baking powder
1/4 teaspoon salt
1/2 cup milk
For the frosting
1 1/2 sticks unsalted butter, room temperature
1 1/4 cups powdered sugar
2 tablespoons milk
1 teaspoon vanilla extract
10 Mint Oreos, crushed
For the chocolate ganache
1 cup chocolate chips
1/3 cup heavy cream
6 Mint Oreos, halved
Instructions
Preheat oven to 350°F. Place 12 liners in a muffin pan. Place one Mint Oreo in the bottom of each liner.
In a large bowl, using a rubber spatula or wooden spoon, combine the egg and sugar. Add the vanilla extract and melted butter and stir to combine. Add the flour, baking powder, and salt, and stir until just incorporated. Stir in the milk.
Divide the batter evenly between 12 muffin cups. Bake for 12­-14 minutes, until a toothpick inserted into the center of a cupcake comes out clean. Cool completely before frosting.
For the frosting
In the bowl of an electric mixer fitted with the paddle attachment, whip butter for 5 minutes on medium speed (I use "4" on my KitchenAid). Butter will become pale & creamy.
Add the powdered sugar, milk, and vanilla extract. Mix on low speed for 1 minute, and then on medium speed for 5 minutes. Add in crushed Oreos and mix to incorporate completely, about 1 minute.
Frost cooled cupcakes. If desired, top with half an Oreo or a mini Oreo to garnish.
For the ganache
Place the chocolate into a medium bowl. Heat the cream in a small sauce pan over medium heat. Bring just to a boil and then remove from heat and pour over the chocolate. Let sit for about 1 minute, and then whisk until smooth. Let cool for 15 minutes before pouring about 1 tablespoon over each frosted cupcake. Top with Oreo half.
Schema/Recipe SEO Data Markup by ZipList Recipe Plugin2.5
http://www.bakerita.com/mint-oreo-cupcakes/