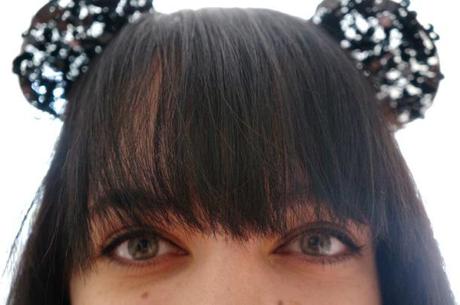 Less than one week till Halloween '13! In the midst of midterm exams, falling leaves and a whole lot of meetings, it can be hard to find the time and funds to put together a good costume. You've got to find the balance between cute and sexy, ironic and relevant, and recognizable and unique. Here's how I spent $10 to turn an outfit into a costume!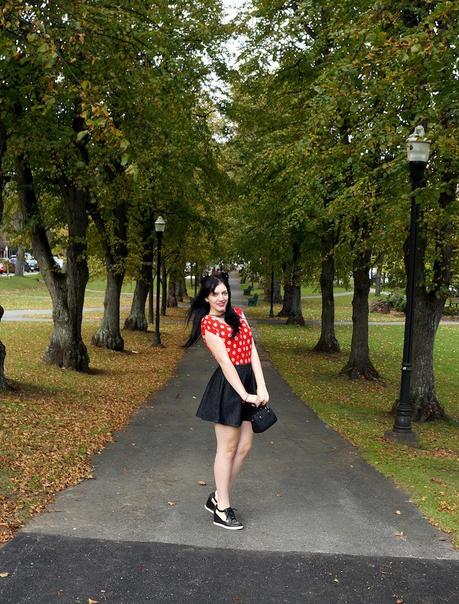 All it takes for Minnie Mouse is a red and white polka dot shirt and black skirt! You could also switch it up if you have a polka dot skirt and pair it with a cute black crop top instead. Either way, there are a few key things that scream Minnie Mouse: polka dots, ears and the color red.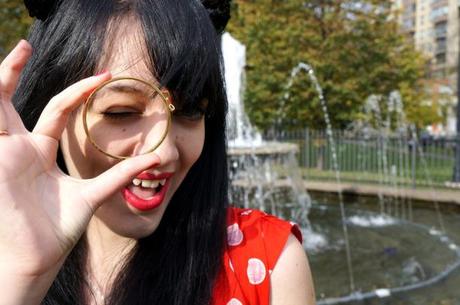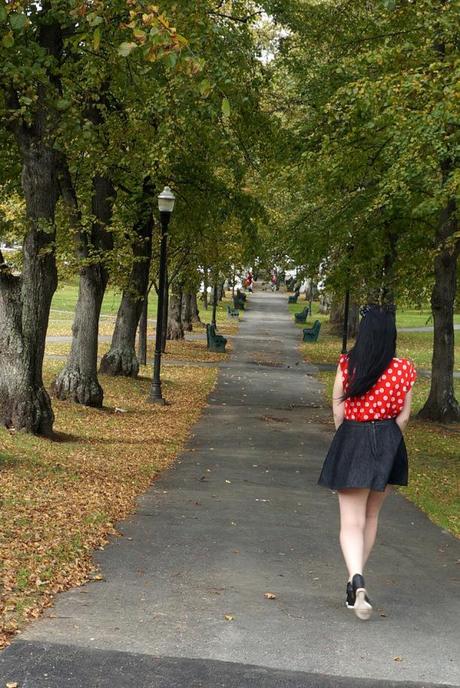 I love this outfit because it's very feminine and simple. No expensive costume from a special store, no costly special effects makeup you use once, and no poli-dent to keep vampire fangs in. Just throw on some dots, some black bottoms and some bow accessories.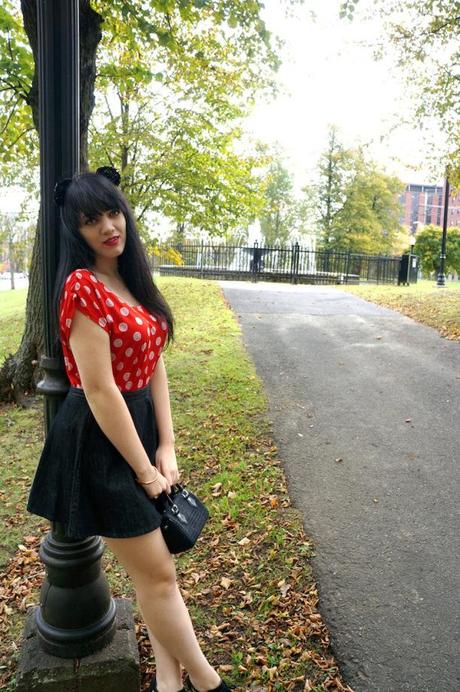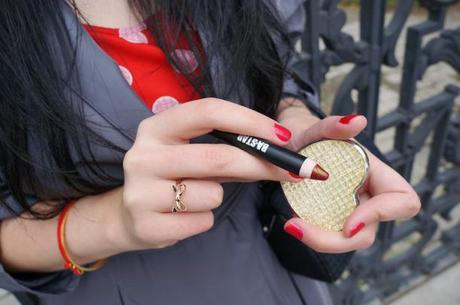 And then of course, top it off with retro winged eyeliner, bow jewelry and cartoon red lips and nails, and you're a party-ready Minnie Mouse! I used BA Star's lipstick in Holiday Red because it's a bright, pink-toned red that lasts a while. And since this post was powered by BA Star and BrandBacker, you can get this lipstick at 50% off by using the code BBLIPS at online checkout!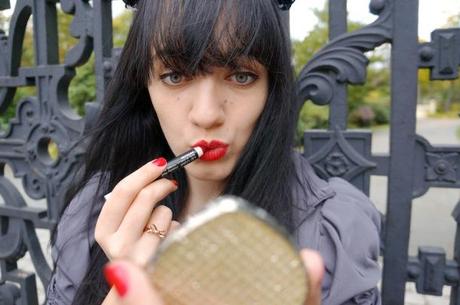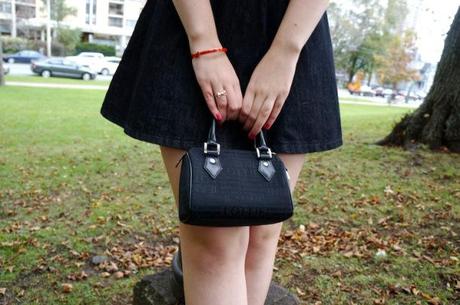 Other small touches you could add to this costume (and things you might find in your closet already!) are:
short white gloves
frilly socks
bow jewelry/bow in hair
What are you going to be for Halloween? Let me know in the comments!

OUTFIT:
ears: H&M
top: Madonna's collection at the Bay
skirt: Next
shoes: Luxury Rebel (from Saks Fifth Avenue)
purse: Jeanne Lottie (I also have it in pink!)
jewelry: Kate Spade