Hello there and happy Friday! It's another Homedit tutorial here on Francois et Moi today where we've created a striking set of X-shaped modern coasters from balsa wood and a little paint. These playful numbers were inspired by a beautiful set of brass originals. But instead of working with metal, we used a malleable wood for a quick and easy fabrication. (You can actually cut balsa wood with a scissors!)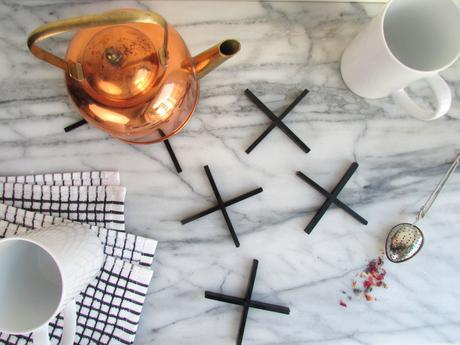 I love the graphic, minimal design, and the way they sort of make you re-think what a coaster needs to look like in order to support your glass or hot pot. Use them individually, or group them together for a trivet effect. Get all the how-to details over at Homedit!
And check out more of my Homedit tutorials right here.