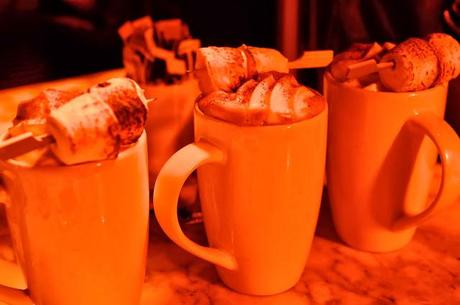 It takes a lot to coax me out of my onesie during the winter months but  the promise of cocktails and a little QT with my two favorite bloggers did the trick. I blogged about The Alchemist last summer and it's still one of my favorite places to go for cocktails. So, when I was invited to try out the Winter Terrace, I simply couldn't say no.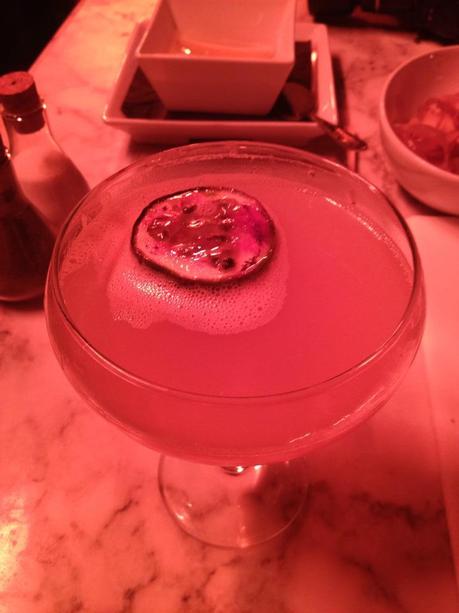 Trust me when I say the Pornstar Martini is quite simply essential to life. Joanna from Minty Essence, Em from Em Talks and I braved the wild weather to snuggle up under fur throws and gorge on salt and pepper chips and delicious haloumi parcels. The heat lamps aren't great for photos but they kept us toasty warm.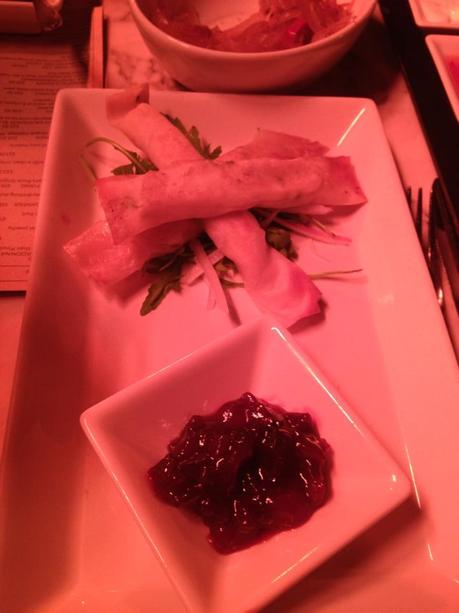 We sampled a few of The Alchemist's signature cocktails and finished off with one of the most amazing hot chocolates I have ever tasted. Have you tried the winter terrace?