Since moving 6 months ago we have been putting the finishing touches to our home. It has been a lengthy process however things have started to get into shape and it has started to look like our home. Everything now matches and we do not have odd coloured furnishings that are mismatched. Last week we were sent something which not only excited me but also excited Maxwell. Maxwell was sent a mini-b beanbag from Room To Grow. Instantly I knew it would be something Maxwell would enjoy and use.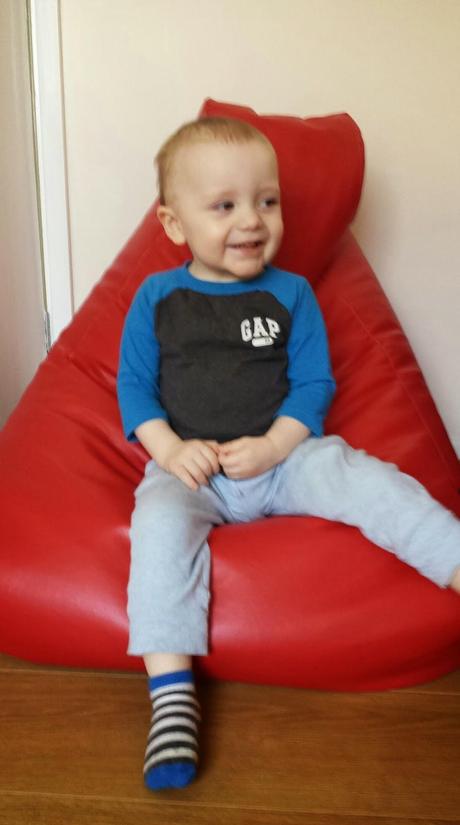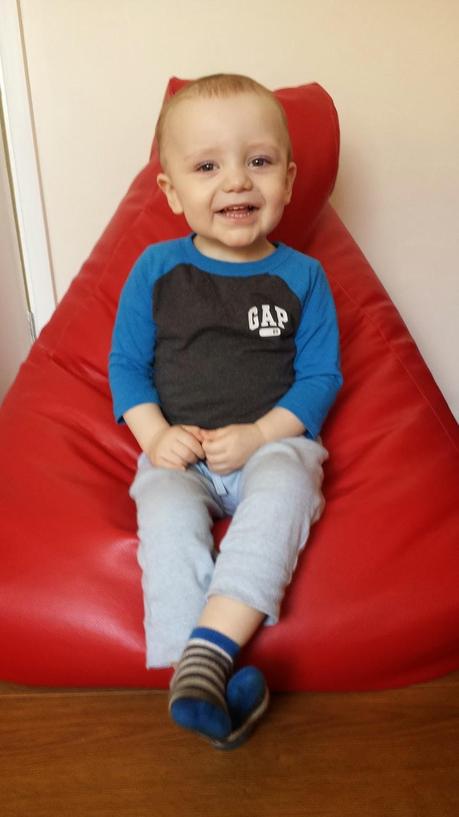 Our beanbag arrived quickly and there were no problems with delivery. Upon opening the package I was surprised to see that the beanbag actually came in a bag. I thought this was a nice touch and something which would be useful for us when we move house again, decorate or want to store it as it will keep the bean bag in pristine condition.
The beanbag comes in a range of 11 bright colours to suit personal preference however I chose a red bean bag which I knew would suit Maxwell's Disney Car room as well as our black and red themed lounge. The beanbag includes a black rubber tag which makes it easy to move the beanbag round the house which is great as it makes it easier to transport to different rooms around the house. The beanbag is covered in a 2-way stretchable fabric, it is breathable, water-resistant, durable and easy to clean. Another big thing which I love about the beanbag is the fact you can use it outdoors. This summer I am looking forward to setting Maxwell a little play area in the garden and I can not wait for him to take his own personal beanbag outside.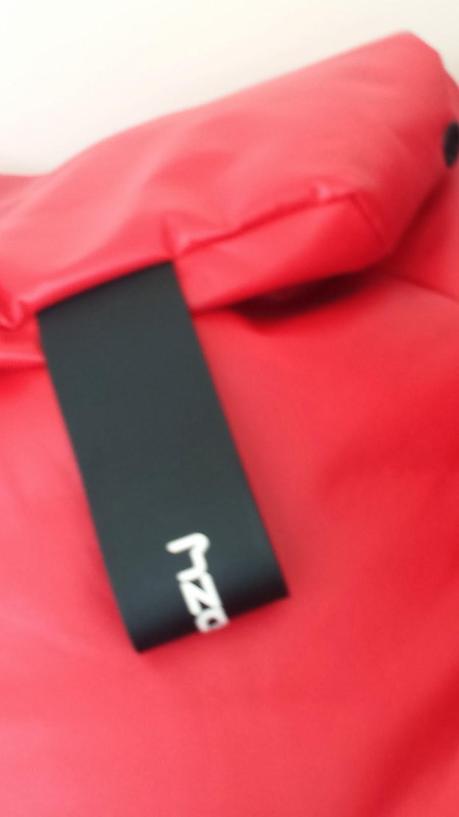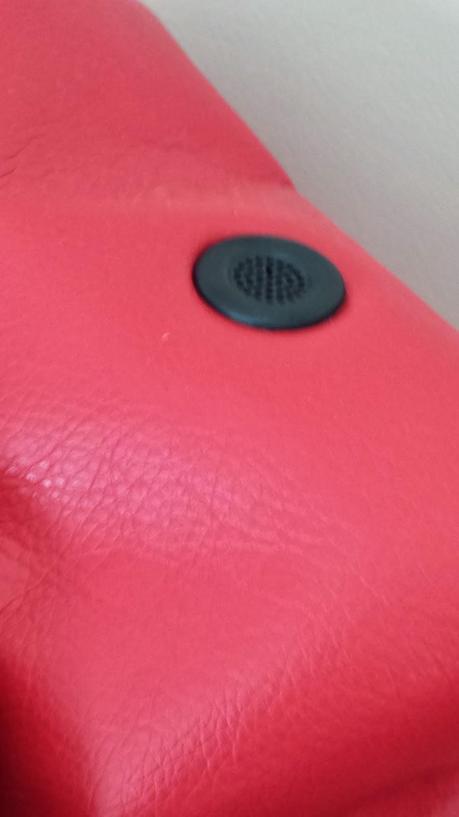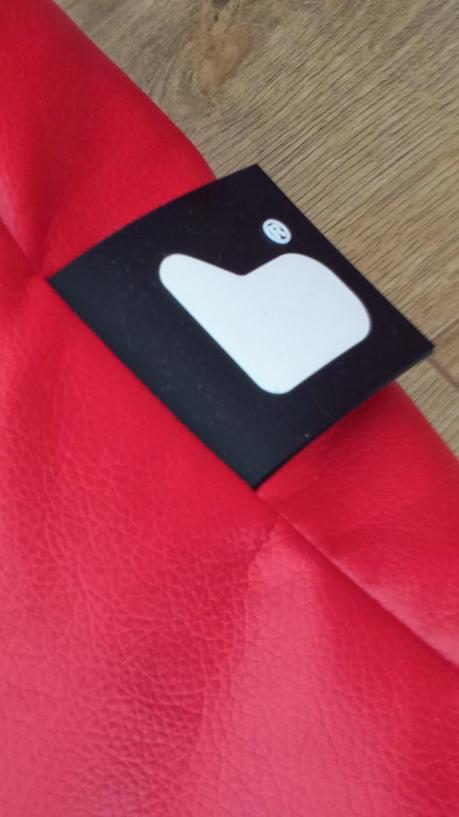 The beanbag has been a huge hit with Maxwell. It allows Maxwell to sit comfortably when watching TV, reading his books and playing on his tab but I also love that Maxwell can lie down on it when he wants to watch a film or wants to play with something on the floor and wants that comfort below him, instead of laying on a hard surface.
The mini-b retails for £59.99 which I think is reasonable considering it has many uses. The beanbag is well made and I think it will last a number of years as it is a quality product. Overall the beanbag has been a huge hit in our house and I would consider buying another to keep at my sisters house for Maxwell to use when he goes and visits her.
I did not receive any financial reward for writing this review. However we did receive the product for review purposes. Everything written in this post is my own, honest opinion.