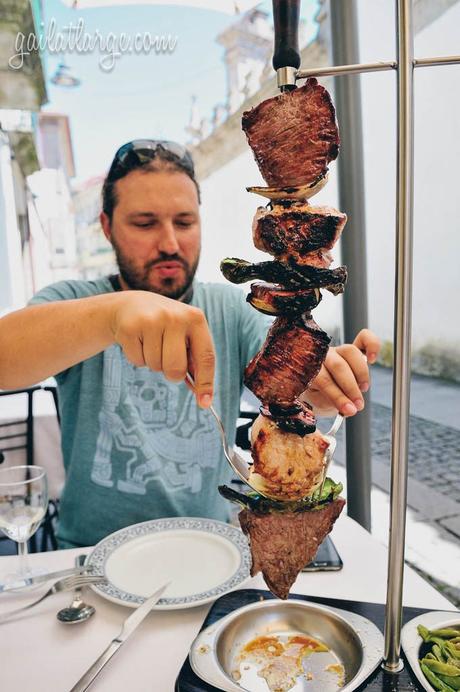 You may recall back in January that we were zooming around Minho, and I wrote a post shortly afterwards called Minho-Style Eating In Ponte de Lima. Consider this a follow-up, further evidence of the Minhota tendency to stuff everyone with enormous quantities of food. Take Exhibit A, above.
I'd ordered espetadas, which are skewers of either meat or seafood mixed with vegetables and commonly the length that covers the width of a plate. Sometimes the ends extend beyond the edge of the plate, but the contents don't. A reasonable amount of food, right? Then THIS showed up and I burst out laughing.
Restaurante O Lagar in Arcos de Valdevez has epetadas the length of swords, more like a Brazilian rodizio, without the green/red cards. When you serve thick slabs of meat vertically, it looks slightly less gluttonous somehow, but it's an illusion. Gluttony is one of those seven deadly sins, you may recall. But is it gluttony if you just didn't know how much food was coming?
Exhibit B: Paulo slides some meat off the skewer, and you can see more clearly how much meat is involved.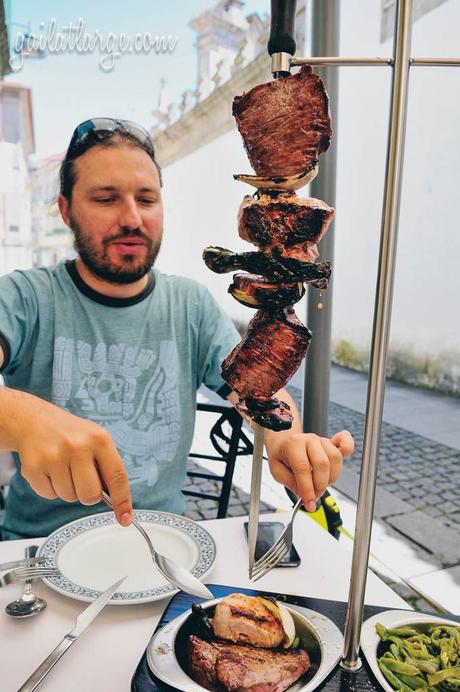 Exhibit C: Ice finds it within himself to rise from his comfortable position under the table, lying down and cooling off, to investigate this meaty matter.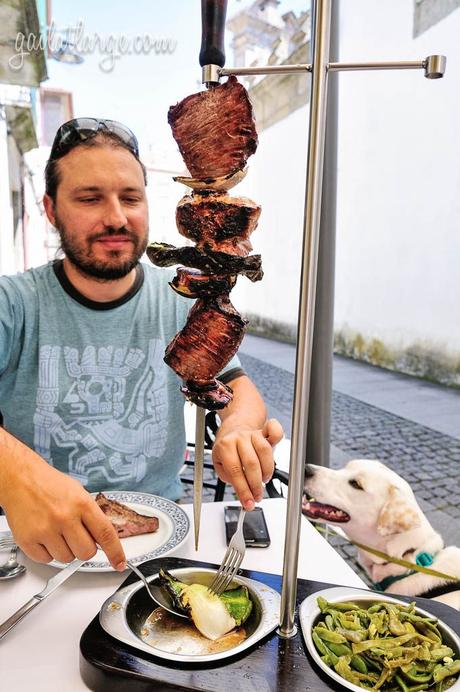 And have I mentioned there was food all around us to begin with, then plates of food to accompany the espetadas, such as salad, rice, and potatoes in addition to the green beans and veggies on the skewer?
At this point Ice is nudging me to admit, "Thank heavens we have a dog with us to help eat all this food!"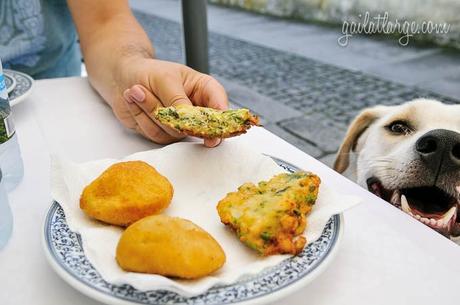 July 3, 2016
Album: Minho, Portugal