Tucked away in the sleepy little town of East Coulee, AB, right outside of Drumheller,  is a fantastic little gem of a place called the Atlas Coal Mine National Historic Site. Situated in the heart of the Canadian Badlands, the Atlas Coal Mine is a breathtaking view into Alberta history.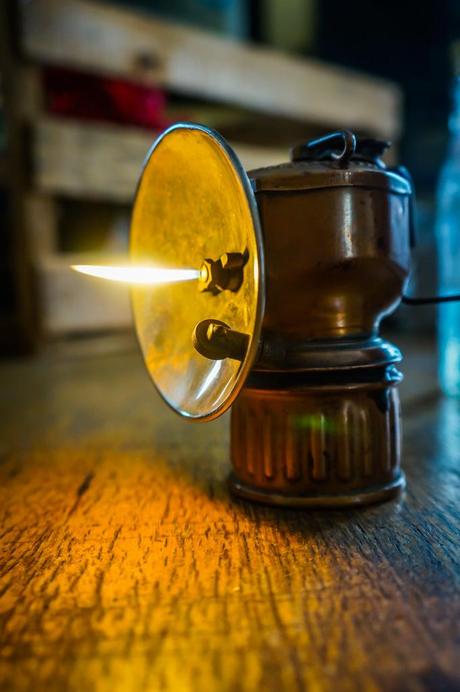 Acetylene miner's lamp
Apparently before battery powered lights, coal miners went down underground with these flames strapped to their caps. Flames…in a coal mine!
Taking a trip through the Atlas coal mine was a fascinating journey back in time. What was most profound to me was the realization that all the artifacts and equipment weren't really all that old. As a matter of fact, the mine was fully operational until 1984. It's amazing how much can really change in 30 years.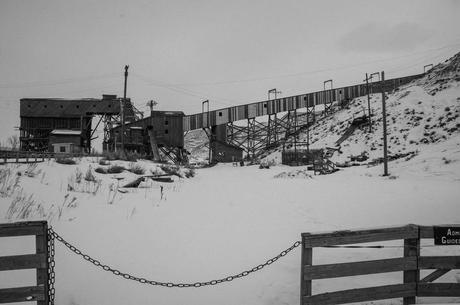 Atlas Coal Mines Drumheller, AB
Miners wore these cloth caps and attached acetylene torches to them for light. A mixture of calcium carbide and water would produce acetylene gas that was then lit to create a flame to light the mines.  Acetylene is colorless and odorless, so it was a bit scary to think of these guys going down to mine coal (used to create fires and heat) with flames on their foreheads attached to a cloth cap or helmet.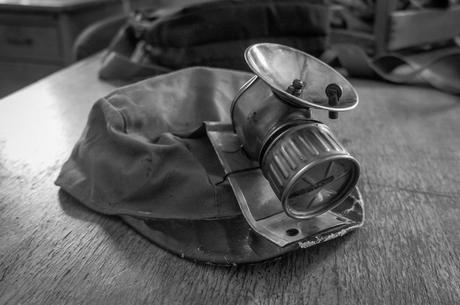 Atlas Miner's Cap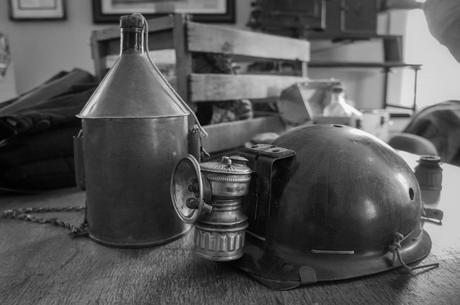 Mining "Safety Helmet" and Canteen
Our tour through the mines began in the main office. Since the mines were shut down in 1984 and the site was almost immediately preserved as a historic site, most of the items were kept intact and in great condition.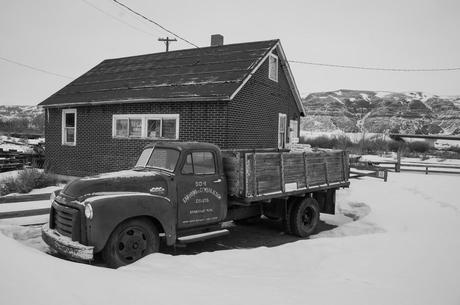 Old Truck parked in front of the Mining Office
Decades ago people would pull up in their trucks, coal would be shoveled into the beds, and you would pay for it right here in the office. This old cash register rang up its fair share of coal sales.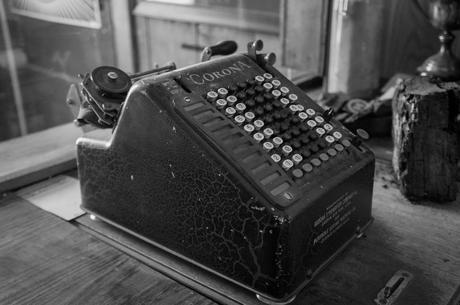 Atlas Mines Cash Register
The scale was used to weigh coal before it went out the door to homes and businesses all over the area.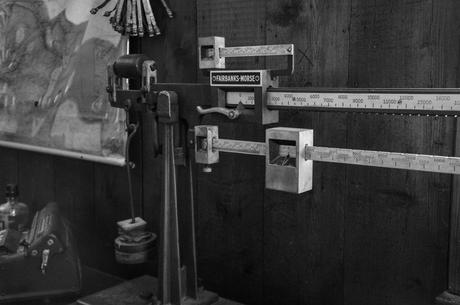 Atlas Mines Scales
I love the stamps on these old paychecks. Apparently most coal workers would take their paychecks straight to the local watering holes on fridays nights and the bars would cash them. Friday nights were known in East Coulee for bars and broads. Easy way to spend through an entire paycheck.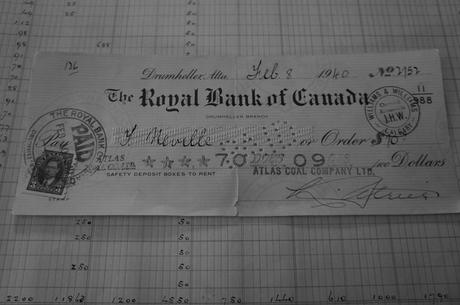 Atlas Mines Check
These batteries were used to power lighted helmets in the mines. Far safer than a flame strapped to your hat if you ask me.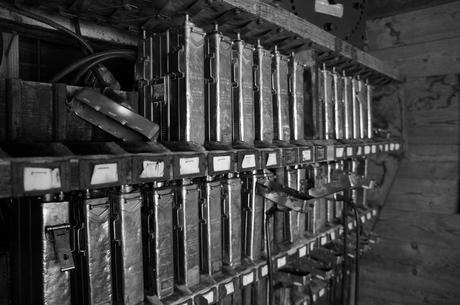 Batteries at Atlas Coal Mine
Our tour continued to the wash house to get a glimpse of the day to day life of the miners.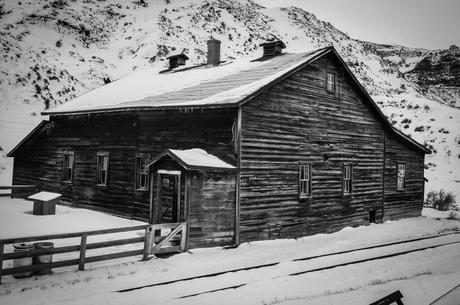 The Washhouse
Mining was a year round operation here in East Coulee. Men would put their "after-work" wear in these baskets and hoist them up to the ceiling so things would be out of the way. They would put on their uniforms and head down into the mines.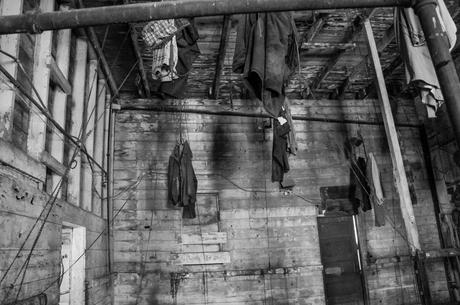 Atlas Mines Workers' "Lockers"
After a day of working in the coal mines, they would come up and shower in the open bathhouse. Men were known to scrub the grime and soot off of each others backs in these showers. It was the only way to get those hard-to-reach places. They also had an unlimited supply of hot water (which was a luxury for the time) since the water was heated by coal.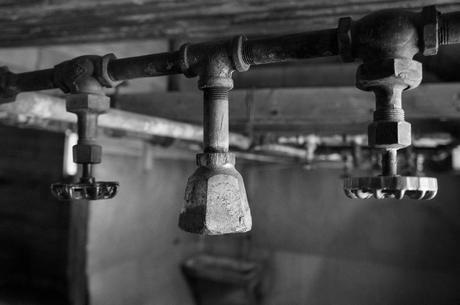 Atlas Mines Showers
This great mural painted in the bathhouse shows a bit of what the times were like for a coal miner.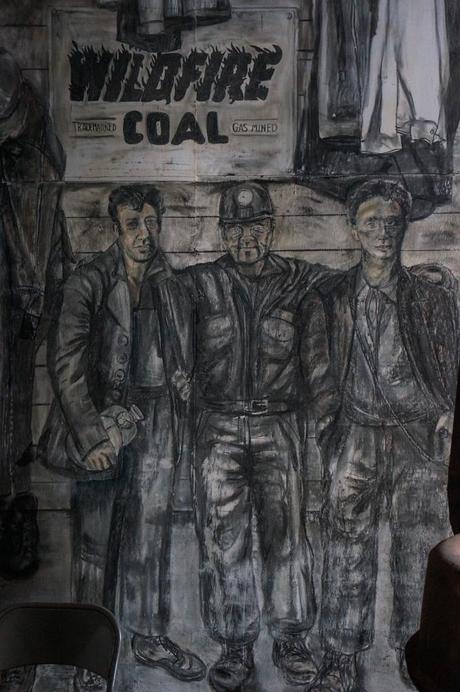 Atlas Mines Mural in Bath House
The miners were of many different ethnicities and ages.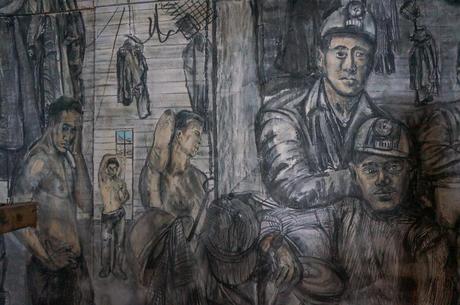 Atlas Mines Mural
This sign hanging in the bathhouse was very well-preserved. Love the typo.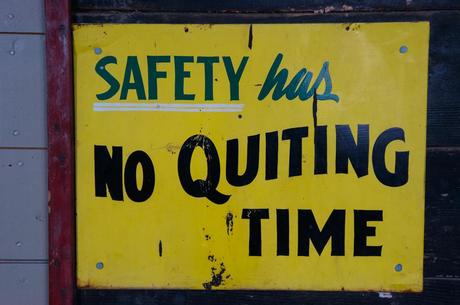 Atlas Mines Old Sign :)
After seeing what life was like getting ready for mining it was time to take a journey into the tipple. One of the things that makes Atlas Mines so unique is the fact that they have one of the only remaining fully intact tipples in North America.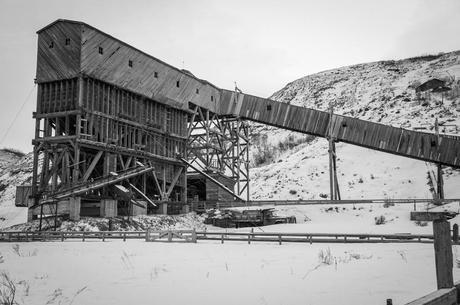 Atlas Mines Drumheller
Stepping inside, the first thing I noticed was how small and cramped the space was. This room would have been packed with miners walking in and out of the mines while the conveyor belt was running. Talk about a cramped space!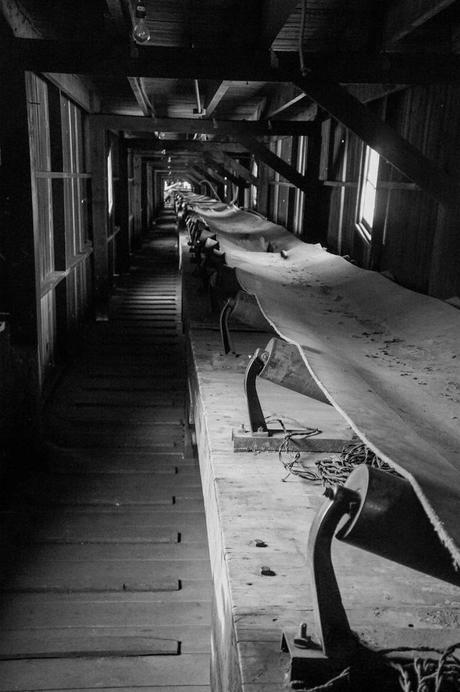 Atlas Mines Coal Production Line
To think, they went thorough all this risk to collect chunks of this.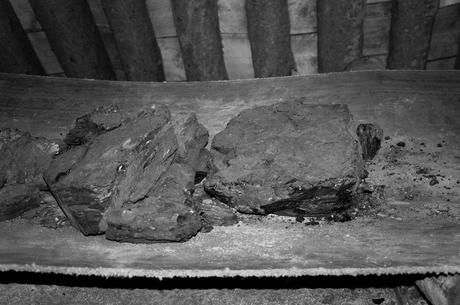 Unprocessed coal on the conveyor belt
I left Atlas Mines with a complete education on the mining process. I felt ready to go out there (snow and all) and mine some coal. I had my canteen, my light and my "get 'er done" attitude. Seriously considering changing my profession. I am absolutely rocking this getup.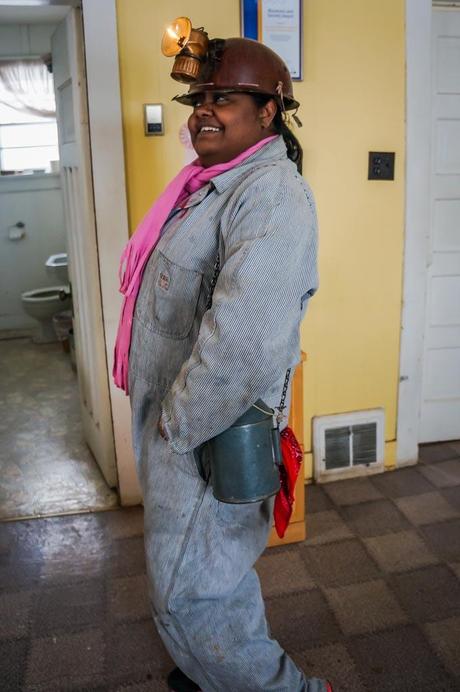 Atlas Coal Mine runs tours from May-October. Their times and schedule can be found here. Climb the tipple, explore underground, or even take a ride on their battery powered locomotive. It's sure to be a great time for the whole family. They also do group and school tours. Check them out. It's sure to be a fun time.
Details for Atlas Coal Mine Historical Site
110 Century Dr.
East Coulee, Alberta,T0J 1B0
(403) 822-2220
www.atlascoalmine.ab.ca