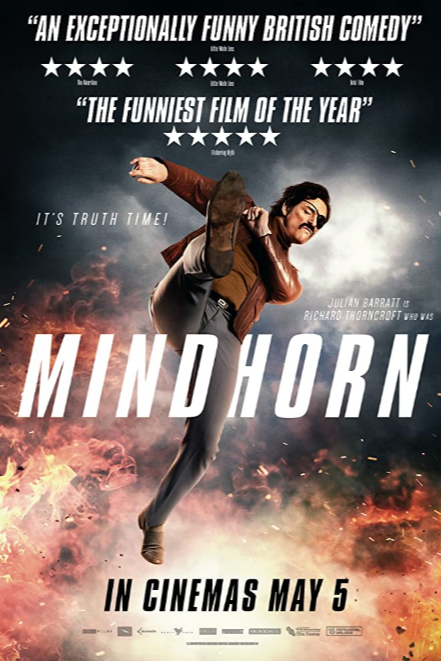 Director: Sean Foley
Writer: Julian Barratt, Simon Farnaby (Screenplay)
Starring: Julian Barratt, Simon Farnaby, Essie Davis, Steve Coogan, Richard McCabe, Andrea Riseborough
Plot: A has-been actor best known for playing the title character in the 1980s detective series "Mindhorn" must work with the police when a serial killer says that he will only speak with Detective Mindhorn, whom he believes to be a real person.

Tagline – It's truth time!
Runtime: 1 Hour 29 Minutes
There may be spoilers in the rest of the review
Verdict: Mindless
Story: Mindhorn starts as washed up actor Richard Thorncroft (Barrett) is struggling to find work after his iconic cult character Mindhorn. When a criminal on the Isle of Man known as the Kestrel demands to talk to Mindhorn all he will continue to kill the residents of the Isle of Man, Richard must come out of retirement to solve the crime.
When the criminal remains at large, Richard must confront his own failures in his career and escape from the character he has trapped himself in and make amends for his own mistakes.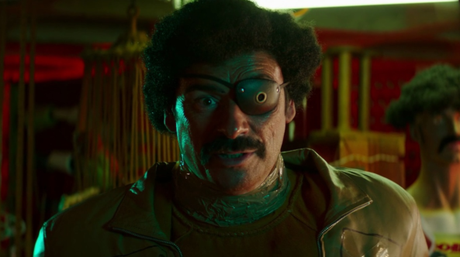 Thoughts on Mindhorn
Final Thoughts – This is a comedy that looks at how actors could find themselves trapped in a role for their life, trying to recapture the magic they believed they had in their career, while not taking life seriously enough. This could be seen for many great characters, only Richard Thorncroft is insufferable, which I do understand is part of the point. The whole story does feel like a weak episode of one of the late night detective shows, where the comedy in the film misses so often it becomes cringeworthy for the most part. This is one of the worst comedies you will see and will leave you wondering just what you have seen.
Overall: Poor Comedy.