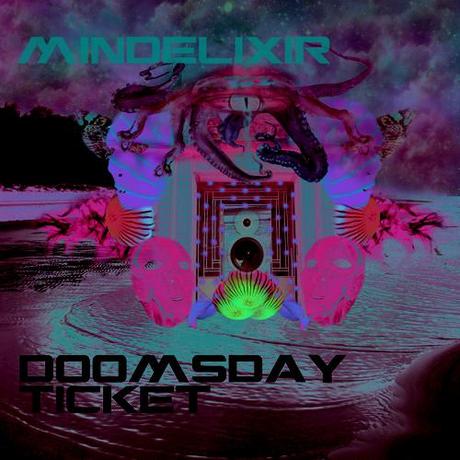 From the press release:

Doomsday Ticket is the soundtrack to an alternate version of reality: Cephalopods have risen to assume control of the planet, and man is offered a ticket at the end of days if he wishes to survive. Blending hip hop rhythms with reggae and jazz in a futuristic bowl of dubstep-based soup, the album delivers: from the sub in the club, to the melodies in your headphones. This release was created to stand alone as a piece that listeners can enjoy at home or in their cars, ensuring that it'll be a cut that you'll keep in rotation for a long time coming. Doomsday Ticket is Mindelixir's second full length LP, supported by a Madison House booked national tour and released on Mochipet's California-based Daly City Records. Get ready to leave the planet!

Doomsday Ticket Tracklist
1. 1492
2. Doomsday Ticket
3. Aruba
4. Bassfunk
5. Captivation
6. Dubfunk
7. Galvanic Response
8. Nomura's Invasion
9. Roadblock
10. Water hoarding
11. A Man and a Woman
12. Game Over
13. Gutfunk
14. Jabber Hockey
15. Collective Paranoia
Click Here
to purchase the album from Addictech.
Here is a free track from the album:
Mindelixir - Game Over [click to download]
Here is another free track from Mindelixir, a remix he did last year for Splatinum: