Hello hello, everyone!
Happy Monday!
Monday is my very favorite day of the week.
I just love the fresh start...a new beginning.
The chance that I may actually cross a big project off my to-do list...(smile).
I'm up on the Heidi Swapp blog this beautiful day with a fun (& easy!) DIY notebook project for you!
For this project, you'll need your Heidi Swapp Minc, some old notebooks, some patterned paper (mine is from 1Canoe2!) and your WeR Memory Keepers Planner Punch Board...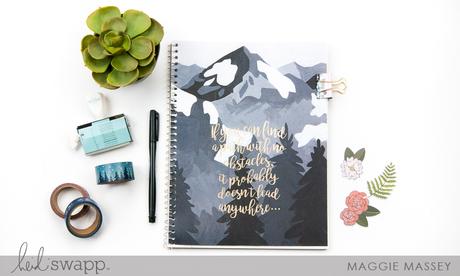 Head on over to check it out! And make sure to grab the digital freebies while you're there!
Thanks so so much for stopping by!
xo