Building a Nation of Champions One Sport at a Time
MILO opens 2014 Summer Sports Clinics
Manila, Philippines, 17 February 2014 – Summer spells great opportunities for the youth to get active and grow their potential. However, with the countless activities available through technology, Filipino children are becoming increasingly bent on spending more time in less physical hobbies. This, in turn, makes it a challenge for parents to engage their kids in outdoor activities like sports which can foster the knowledge and skills that can mold them into leaders.
Beyond developing physical ability, cognitive learning, and emotional intelligence, MILO believes that sports shape values such as discipline, honesty, and determination that allow young individuals to establish a well-rounded character. The ideals formed in every level of training not only lead children to become great athletes on and off-court, but also to become role models for their peers.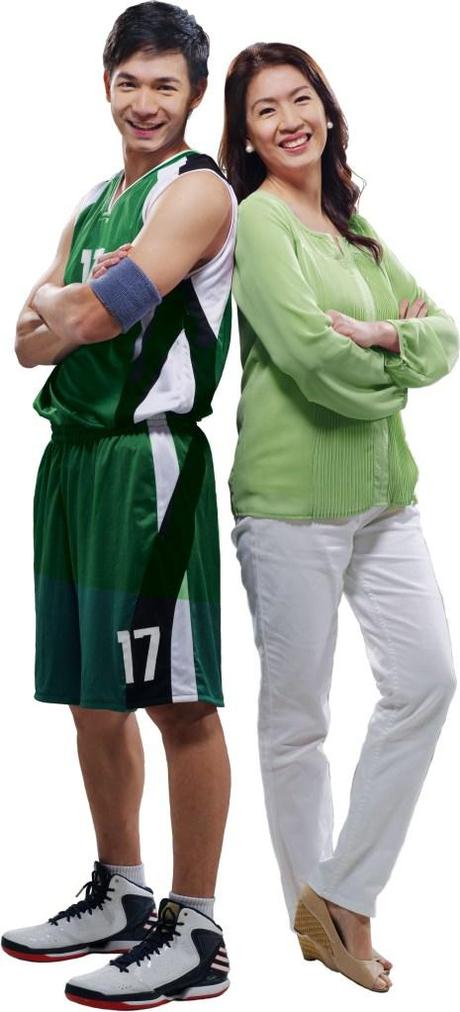 Chris and Mom Lianne
With a renewed commitment to raising champions through sports, MILO Summer Sports Clinics, the most widely participated sports clinic in the country will once again open the playing field to school children. As part of MILO's platform for holistic youth development, the program will offer fun and comprehensive courses in over 700 venues to 30,000 students nationwide.
From April to May of this year, the MILO Summer Sports Clinics will set the stage for children to make the most of their summer vacation by learning sports. The annual program offers immersive training from expert coaches for 13 sporting disciplines, namely Badminton, Basketball, Bowling, Gymnastics, Volleyball, Karatedo, Ice Skating, Tennis, Taekwondo, Table Tennis, Chess, Football, and Swimming.
"What set MILO's sports development programs apart from other avenues for active play are the scientific methods used to guide our youth to hone their abilities. MILO's approach to education has paved the way for budding champions to emerge while sharing the exciting experience with their peers," said MILO Sports Executive Andrew Neri.
MILO's Summer Sports Clinics and sponsored programs have produced many athletes who have made their mark beyond the competitive arena. The roster of alumni includes BEST Center graduates and UAAP phenoms Kiefer Ravena and Thirdy Ravena, Southeast Asian Games medalist Japoy Lizardo, and PBA star Chris Tiu.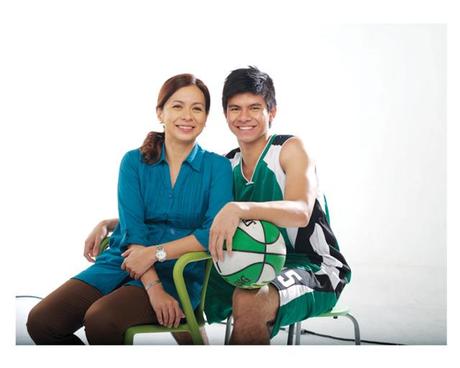 Kiefer and Mom Mozzy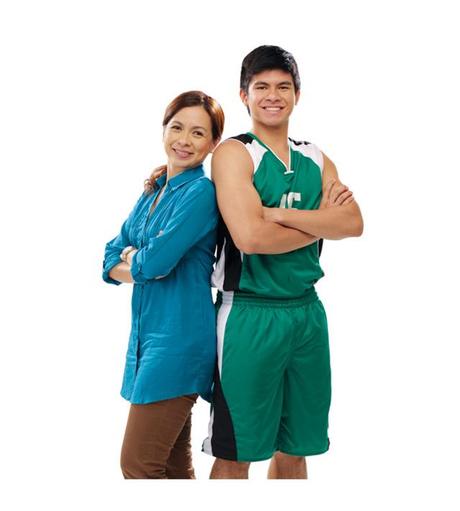 As the leading chocolate malt beverage brand celebrates its 50
th
year in the Philippines, MILO calls on parents to get their children into sports now for them to become winners in sports and in life.
For more information on the 2014 MILO Summer Sports Clinics, log on to the MILO Philippines official website (http://ww1.nestle.com.ph/milo/ssc/index.html) or Facebook page (https://www.facebook.com/milo.ph). Follow MILO on Twitter (@MiloPH) and Instagram (@MiloPhilippines).
About MILO
The MILO brand is the world's leading chocolate malt beverage that can be prepared with hot or cold milk or water. Given its popularity it is a "must have" product for food service operators particularly in Asia, Africa and Oceania.
MILO also promotes participation in sports through its Summer Sports Clinics, MILO-B.E.S.T. Center Training Program, MILO Marathon, and MILO Little Olympics. The leading beverage brand believes that these contribute to the holistic development of Filipino champions in sports and in life. 2014 marks MILO's 50th year in the country.
About Nestle Philippines
Over a hundred years after it first started operations in the country, Nestle Philippines, Inc. (NPI) today is a robust and stable organization, proud of its role in bringing the best food and beverage throughout the stages of the Filipino consumers' lives. The Company employs over 3,800 men and women nationwide, and is now among the country's Top 10 Corporations.
Driven by its mission to nurture generations of Filipino families, Nestle today produces and markets products under some of the country's well known brands such as NESCAFE, NIDO, MILO, NESTEA, MAGGI, BEAR BRAND, NESTLE and PURINA, among others. Its product range has expanded to include coffee, milk, beverages, non-dairy creamer, food, infant nutrition, ice cream and chilled dairy, breakfast cereals, confectionery and pet care.
Press contacts:
Jinny Jacaria/Thea Geronimo
Strategic Edge, Inc.
892-0247 or 50
[email protected]
16.033333
120.550000