The resilience of Filipinos is something to be proud of – a trait that is evident at the National MILO Marathon. Since 1974, the MILO Marathon has truly energized champions and continues to inspire millions more in what is now known as the biggest, grandest and most prestigious running event in the country. Winners, crowned MILO Marathon King and Queen, are granted the privilege to represent the country in top international marathon events. Participants from all walks of life are able to help inspire underprivileged children to reach for their dreams through the HELP GIVE SHOES advocacy. Children get to have their own running shoes, and a chance to discover their champion journey. Decade after decade, the MILO Marathon will always be proud to journey with the Filipino people in building a nation of champions.
Good luck to all runners of 40th MILO National Marathon Tarlac Leg!!!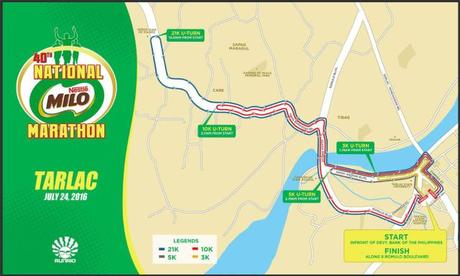 On-site registration is on-going please visit MILO PH for complete registration details.