Millie Lies Low – Movie Review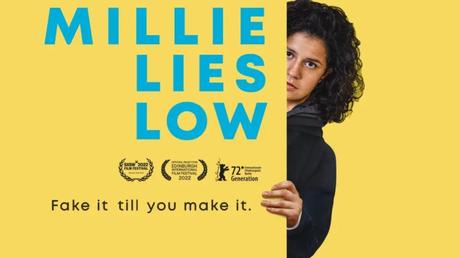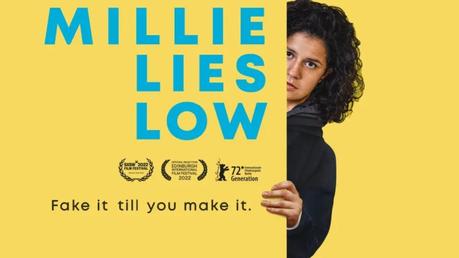 Director: Michelle Savill
Writer: Eli Kent, Michelle Savill (Screenplay)
Cast
Ana Scotney
Chris Alosio
Alice May Connolly
Sam Cotton
Cohen Holloway
Plot: Anxiety-ridden Millie is on her way from Wellington to New York for an internship at a prestigious architecture firm when a moment of panic causes her to miss her flight.
Runtime: 1 Hour 40 Minutes
There may be spoilers in the rest of the review
Story: Millie Lies Low starts as Millie (Scotney) suffers a panic attack on her flight from Wellington to New York. This leaves her left in Wellington, needing to find the money for the next flight out. Only she can't face anyone in the city in shame about not following her dream, with the whole town proud of her.
Millie wanders around the city trying to find herself, as she learns the truth about the people she loves. She wants to know if she deserves the chance to head to America for the scholarship she has earnt.
Verdict on Millie Lies Low
Characters
Millie is a student who is about to leave New Zealand for New York. She suffers a panic attack on the plane before take-off, seeing her leave the flight. Millie is left without a way to get to New York, which sees her wandering around the city. She is trying to figure out who she is and is left to question what she wants from her life. This is a wonderful character that shows how hard changing everything in a young life can be so difficult.
As Millie is wandering around the city, we get to see her watching over her boyfriend, best friend and family. They are trying to get on with their own lives
Performances
Ana Scotney is amazing in the leading role, she makes us understand everything she is going through. Showing the pain her character is going through and the indecision and pressure placed upon her future.
Story
The story follows a young woman who is about to get the biggest opportunities only to suffer a panic attack before her flight. She is left to wonder about her future as she wanders around the city before needing to make her decision.
This is a great story, one that shows us how life can change quickly and moving to the other side of the world can take it out of you. Watching the reflective mood Millie goes through is wonderful, as we can see the suffering she is going through and how she works through it.
Themes
Millie Lies Low is a comedy-drama that gets to reflect the changes a young woman is going through, leaving the comforts of her home city. It feels like she is trying to explore the city one more time before making the decision about her own future.
Where to Watch: Signature Entertainment presents Millie Lies Low on Digital Platforms on 22nd August
Final Thoughts –Millie Lies Low is an excellent drama with a moving performance from Ana Scotney.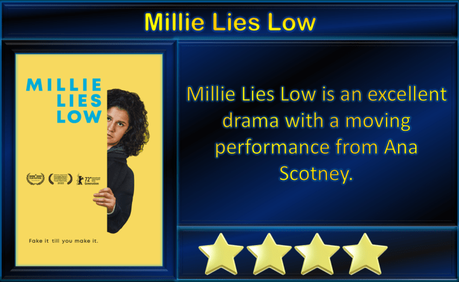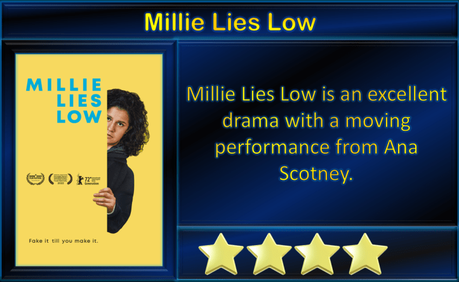 report this ad