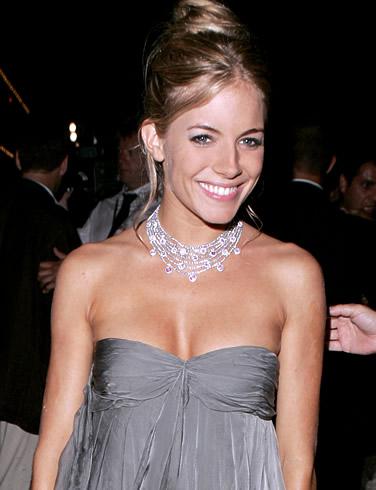 Actress Sienna Miller has settled her phone tapping lawsuit with a British tabloid.
The G.I. Joe star accused News of the World reporters of illegally hacking into her private voicemails in hopes of acquiring information about her relationship with then-boyfriend actor Jude Law in 2004.
Miller reached an agreement with the publication on Thursday after editors accepted responsibility for invading the star's privacy.
A statement from the News of the World reads, "We are pleased that we have managed to bring this case to a satisfactory conclusion. Several weeks ago we admitted liability in certain cases and offered a genuine and unreserved apology."
Miller will receive $162,000 in damages (GBP101,250).