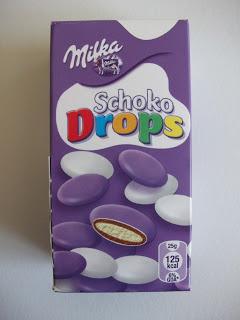 A big thankyou to the fantastic Monster Sweets for sending me these Milka Schoko Drops to review recently! Monster Sweets are always on top of the latest American and European snacks releases - do check out their great range of stuff.
Being a fan of all things Milka I was really excited to try these. They reminded me of the Weihnachts Minis I reviewed last year but sounded a lot more promising.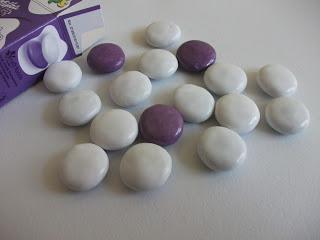 They're basically a milky cream filling surrounded with Milka alpine milk chocolate and then coated in a crunchy candy shell. They're similar to Smarties and M&M's but the cream layer means the texture is quite different. The shells come in only white and purple colours to fit with the Milka branding, which I think looks really cool and unique.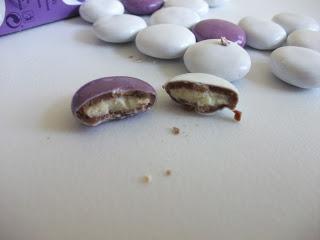 The milk chocolate tasted rich and creamy, just like regular Milka chocolate. The milky layer added an extra level of creaminess and tastes kind of similar to the cream in Kinder milk chocolate bars. The crunchy shell finished it off nicely. I thought these were very moreish and I enjoyed the combination of creaminess, crunchiness and rich chocolate. They're more satisfying than Smarties or M&M's as they're creamy rather than being overly sugary. They also feel a bit healthier than Smarties and M&M's since they contain only two colours rather than a whole rainbow-full!
Overall, I thought these Schoko Drops were a tasty and interesting product from Milka. They're a lot nicer than Smarties and I think they'd be especially popular with kids.
You can buy Schoko Drops from Monster Sweets along with many other interesting Milka snacks that are unavailable in the UK here:
http://www.monstersweets.co.uk/milka-14-c.asp
*Monster Sweets kindly sent me these chocolates for an honest review and all opinions expressed are my own.