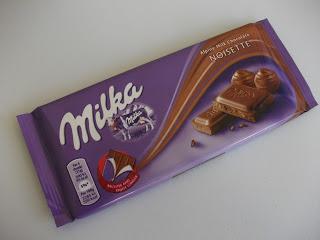 When I saw this Noisette bar in Tesco recently, I thought it was a new flavor of Milka at first. I've never seen it in any other supermarkets or shops before...but there was no "new" label on it so I presume it's a flavor that already exists in Europe but has been imported into the UK.
I paid £1.40 for it in Tesco, but I've also seen it in Discount UK for a mere 79p over the last few days - bargain!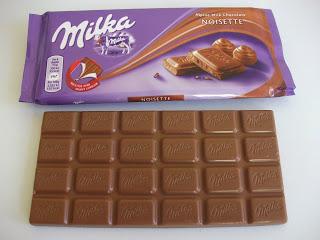 The bar is a simple combination of rich alpine milk chocolate with a smooth hazelnut filling. Opening the wrapper I was blown away by just how intensely nutty it smelled!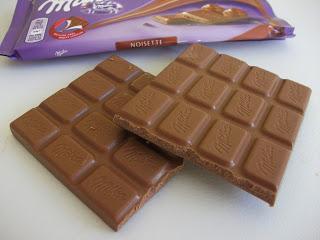 I snapped the bar in half and bit into a piece. It had a delicious full-on hazelnut flavor that was very rich. It melted in my mouth like butter - it was so smooth! It reminded me of the hazelnut cream in Ferrero Rocher, although it was a lot richer.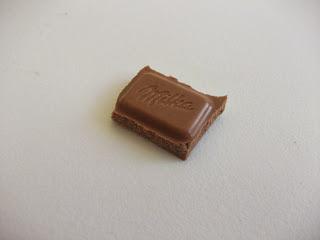 Overall, this is a fantastic Milka variety which I would highly recommend if you like hazelnuts, Nutella or Ferrero Rocher! Also If you have a Discount UK near you I'd recommend snapping some of these up for 79p while you still can! (they also do the discontinued Milka with D'aim, Milka Caramel Cream, Milka Hazelnuts & Milka Happy Cows).
Price: £1.40 at Tesco, 79p at Discount UK.
Allergy Information: Contains nuts, milk, soya. May contain wheat.
Suitable for vegetarians?: Doesn't state.
Cocoa Solids: 30% cocoa.


RATING: 8.5 out of 10.