Who loves food? Oh my gosh, this girl does! I spent this weekend in Nashville with Kyle visiting my family and I decided to make the world famous...OREO BALLS! Okay, maybe they aren't world famous but they are super good! Today, I'm going to share another stupid easy "how-to" on how to make this scrumptious treat! Sad part was...I made these and then left them in the fridge at my dad's. Well at least he gets a yummy treat! Kyle said he also had a few too so who knows how many were actually left! ;)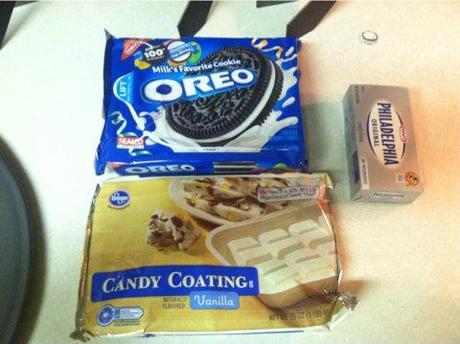 -Here are your ingredients! I usually use almond bark from Walmart but I was at Kroger so any kind of vanilla candy coating will work! Also, an entire package of oreos and a regular block of cream cheese.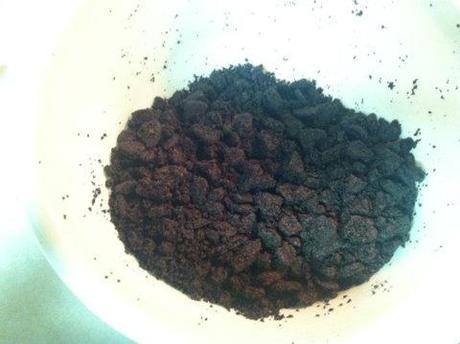 -You have to crush up all of the oreos. It looks like the middles are gone but they aren't. I crushed them at first in a ziplock bag and then put them in the bowl to crush them even more with my hands. Lots of working with your hands in this recipe.
-Put the cream cheese in the bowl with the crushed oreos and mix it thoroughly. Some people can use a spoon or mixer but I prefer to use my hands because it is just easier.
-You will roll them into little balls after the cream cheese is all mixed in. Make the "okay" sign with your fingers (put your finger to your thumb and make an "O") and that is how big the balls should be. Stick a toothpick in each and then freeze them. It should only take like 15 minutes for them to harden.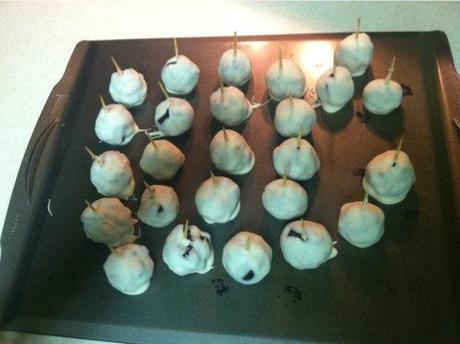 -Then...you can melt the candy coating and dip each oreo ball in it. Once again, when you are done put them in the freezer and let them harden. And there you have it! Oreo balls! So simple and delicious! :)
  Tonight, we are making tacos and watching Pretty Little Liars! Should be so much fun and I do believe today I am going to be spending too much time a little bit of time on Pinterest. I know I have had my social media links up for a while but I have changed my layout some! Find me on GFC, Bloglovin', Twitter, Pinterest, and Facebook! I will be delighted if you did! There will most likely be a photodump from this past weekend and this week! Our last freshman orientation was this week so I have tons of pictures and perhaps a video of that too and no telling what is going to happen for the rest of the week!! I know I have a guest post on Thursday to share with you all though! I hope you are as excited as I am! Happy Tuesday!