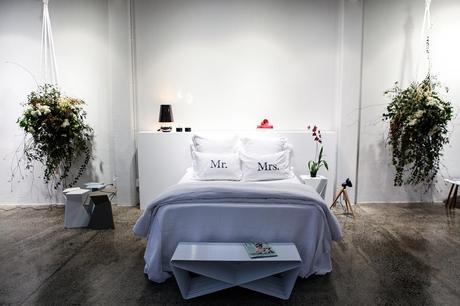 The whole gift giving/receiving shenanigans can be a bit of a nightmare when it comes to weddings. A couple who already live together run the risk of ending up with a whole lot of goodies (regardless of how beautiful they are) which they a. don't need or b. don't have room for. If you are a guest, you probably don't want to be hassling the couple about what they need or want, and in both cases the idea of spending too little or too much on an inappropriate or unpractical gift can be daunting for everyone. I would know...
For my best friends wedding I commissioned a painting. So far so good. Due to artistic delay (because it seems 6 months to paint it wasn't enough) not only did I NOT get to see it before the wedding, but when I snuck it away from the present pile and ripped off the paper (after being warned by family that it probably wasnt the painting I had in mind) I discovered it was black and yellow (instead of black and white) and my friend was sporting both an absurdly large forearm and a very distinct monobrow. Not cool.
After spending all my savings on this painting, I tried to slimline her arm and artistically pluck her mono brow myself, and after hours of trying to fix the unfixable, I thought to hell with it and bought her a very cute seafolly bikini for her honeymoon. Sadly I will always be remembered as the Maid of Honor who bought her best friend and husband an unflattering painting and a bikini for their wedding. Sorry.
Call me old-fashioned but regardless of my gift giving disaster, asking for money is not my style, so when Milly Nolan launched MILDRED & CO., I felt like finally somebody was on the same page.
MILDRED & CO. is New Zealand's premiere gift store and registry, and Milly, you have done an impeccable job of rounding up the finest items for all budgets, that are not only practical and stylish, but fabulously unique. High Five.
Here is a little somethin' somethin' to give you an idea of how it works... and did I mention you can buy now (yep just like a real online gift store)
By creating a wedding gift registry with Mildred&Co, you can request the gifts that you have always wanted and rest assured that your guests will buy accordingly. Simply follow the steps below from the comfort of your home, anywhere in the world. It really is that easy.
Why choose Mildred & Co? Find out here
To have a looksie at a fabulous sample registry click here
To visit the website and explore from the beginning click (yep you guessed it) here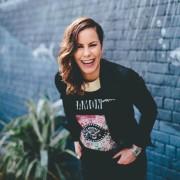 Founder and editor of P&L. Self-proclaimed shoe guru and lover of bogan chic (wtf!) Wife of a butcher, mother of 7 dogs and a cat. Bonkers.