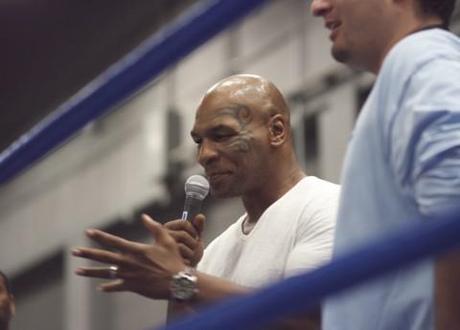 Former boxing champ Mike Tyson is enjoying re-found fame – in Poland.
Former boxing champ and ear-biter Mike Tyson can't sing. We know this, he may even know this, but this fact hasn't stopped a Polish energy drink called Black from getting Iron Mike to use his talents to hawk their beverage.
And he's back for another, this time helping a Polish kid out of a jam – that kids needs some "Black Power" juice and the damned vending machine won't give it to him.
More in viral video

Obama sings Bieber's "Boyfriend"
100-foot drop in a kayak
Awesome Aussie wedding dance
Skateboarder lands 1080