Welcome to the Top 15 Aussie Songs page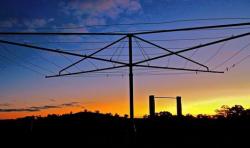 Looking at the music of Australia and listing only 15 to go into a best of type list is bloody hard work.
These 15 were shortlisted from a list of over 60 great Australian tracks and no doubt some of you will suggest that some of those (or other) songs should have been given a top 15 spot.
Well I had to draw a line so here is the final list: Top 15 Aussie Songs!
Top 15 Aussie songs
15 You're the voice - John Farnham
14 Reckless (don't be so) - Australian Crawl
13 What's my scene - Hoodoo Gurus
12 Holy grail - Hunters & Collectors
11 Take me back - Noiseworks
10 Need you tonight - INXS
9 Thunderstruck - AC/DC
8 Sounds of then (this is Australia) - GANGgajang
7 Beds are burning - Midnight Oil
6 Am I ever gonna see your face again - The Angels
5 You shook me all night long - AC/DC
4 Working class man - Cold Chisel
3 Great southern land - Icehouse
2 Downunder - Men At Work
1 Khe Sahn - Cold Chisel