In his amazing hyper-realistic artworks, the 31-year-old artist Mike Dargas from Cologne in Germany depicts human models in a plethora of emotions – lost in thought or internal conflict, or simply relaxed and radiating a heavenly grace.
Here are a couple of his alluring HONEY SET images for your delectation (with an inset of the artist at work on each piece).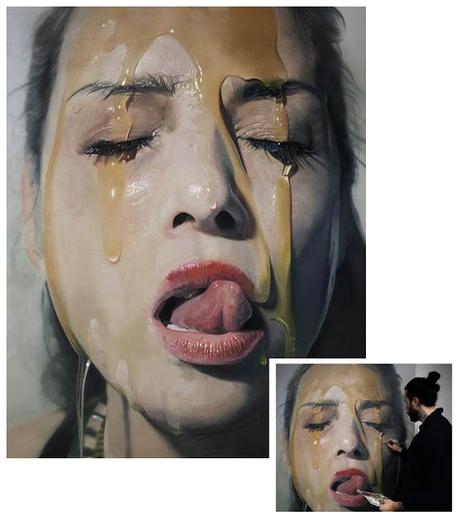 Mike has been painting since childhood, and developed his talents by later attending art school. He worked as a tattoo artist in his early twenties, and eventually opened his own studio in Cologne. Inspired by artists such as Dali, Breton and H. R. Giger, he began to experiment with surrealism and realism.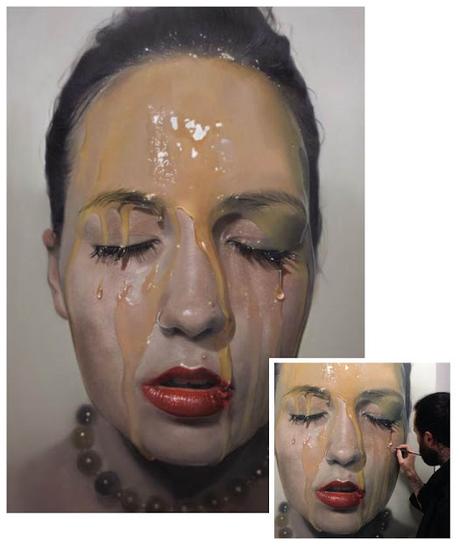 Now, visit Mike Dargas' website if you want to see more of his lovely work.