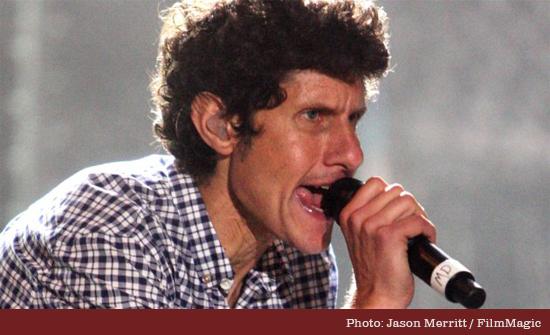 After the truly devastating loss of MCA, it was hard to even think about the remaining members of The Beastie Boys getting back into the studio and release some new music, whether it be together or separately.  Well, we now have a new track of sorts from Mike D, this one being an extended remix track with an extended title "Humberto Vs The New Reactionaries: Christine and The Queens Remixx".  Hardcore Beastie fans will recognize "The New Reactionaries" moniker from the B-Boys final album Hot Sauce Committee and the Nas-assisted track "Too Many Rappers (New Reactionaries Version)".  That song was an electro-heavy and futuristic adventure and gives you an idea of what too expect from this new remix that was made for the fashion house Kenzo.
Mike D said he "wanted to honor what he was inspired by: American hardcore like Black Flag, Bad Brains, Circle Jerks but then I wanted to update it, or maybe couldn't help but to update it."
However you might personally classify the finished work, it is clear that Mike D is still a forward-looking musician whose creativity has yet to reach it's peak.  Stream the ten-minute-plus track below.