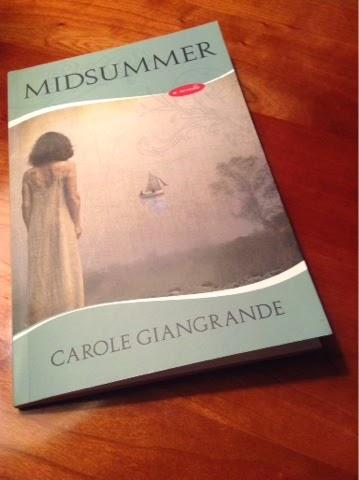 How the character of Aunt Elena resonated with me. An elderly woman of great elegance, she comes to America with her husband on Midsummer, June 21, to celebrate their anniversary. But, her purpose lies deeper than that. The luxurious dinner will also be the setting for an opportunity to heal, especially for her bother, if only he can let himself find the same grace that gives his sister peace.
In the tumultuous period of the early 70's, Elena's daughter came to America to visit her cousin. Through a tragic accident, and perhaps warnings left unsaid, she never returned to Italy. The family members with whom she lived in America still hold themselves responsible, after decades of grief. 
It's hard to say exactly who is to blame when an accident occurs, if, in fact, blame can be correctly placed at all. Perhaps it is fate, or the randomness of life, which makes our lives so brief. So fragile. But, I know what it is to question, endlessly, one's own responsibility. One's choices. How liable are we for one another?
The ties of family, the place we hold in history, the issues of our personal culpability are the key issues in Carole Giangrande's novella. It is a seemingly simple book, which examines complex emotions. It is an especially perfect read for summer.
I am able to give away a copy of Midsummer by Carole Giangrande. Simply leave a comment indicating you wish to be considered, and I will announce the winner by the end of June.