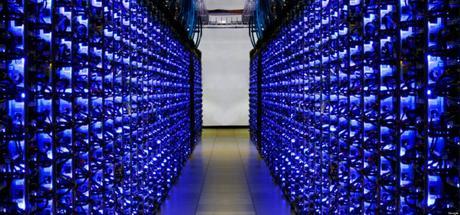 Microsoft, the leader when it comes to PC operating systems is now joining the club of companies that are finding some of the oddest locations for data centers. This was started off by Faceook and Google who had built datacenters in odd locations.
Facebook had built a data center in Lulea in Sweden as the icy cold temperatures there helped them cut the energy required for cooling. Another proposed project from Facebook is on a data center in Clonee, Ireland which will rely heavily on locally available wind energy. Google is another company that has its datacenter in an odd location and it is located at Hamina in Finland where it uses sea water from the Bay of Finland for cooling.
Microsoft has now joined the club by looking at locating data centers under the sea and the company is testing underwater data centers with an eye to reducing data latency for the many users who live close to the sea and also to enable rapid deployment of a data center.
Microsoft, which has designed, built, and deployed its own subsea data center in the ocean, in the period of about a year, started working on the project in late 2014, a year after Microsoft employee, Sean James, who served on a U.S. Navy submarine, submitted a paper on the concept.
To be noted is that a prototype vessel, named the Leona Philpot after an Xbox game character, operated on the seafloor about 1 kilometer from the Pacific coast of the U.S. from August to November 2015, according to a Microsoft page on the project. Additionally it is also to be noted that Microsoft is also weighing coupling the data center with a turbine or a tidal energy system to generate electricity.