Terry Myerson, chief engineer of Microsoft Windows Phone had a frank exchange of its mobile platform partners, as well as evaluating the operating system of Google Android ecosystem open.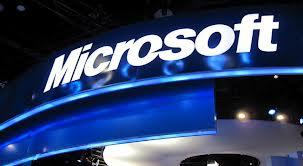 Opening the meeting, when asked about Facebook Home, Myerson said: "Our relationship will grow stronger and Facebook when Facebook Home more powerful."
Also when asked about Microsoft is in talks to take on the features Facebook Home Windows Phone devices he also said: "Heads Chat feature is great, and we would like to get this feature.
Our goal is to create a platform that partners achieve their differences. "
"Microsoft's goal is to work towards consumption of more than 200 million smartphones in the first year, especially as the current smartphone and our future is really bright. Now Microsoft is expanding across the business
bridge, and Windows Phone is a good investment initially, so we need to succeed in certain markets before they can succeed globally, "he added.
When asked about whether the company has developed a separate order form their own Windows Phone, Mr. Myerson said the company will manufacture its own smartphone to Microsoft partners do not bring personal experiences and satisfaction
feel free to customers.
He said Microsoft's current partners are Nokia and HTC are doing very well set out its objectives.
As for Android, Mr. Myerson said that a team of engineers at Google do not seem keen on Facebook Home, along with a comment that Android as a mess, especially when Google has no control over the production
OEM uses his platform, such as Samsung.