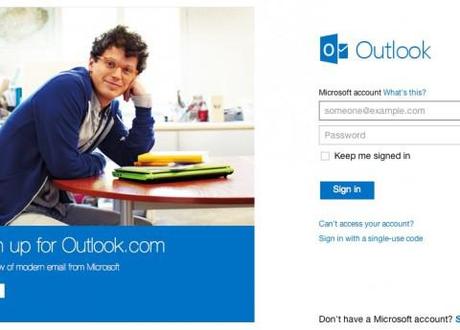 Outlook: The new Hotmail
The background
Microsoft is set to relaunch webmail service Hotmail as Outlook.com, in a revamp that aims to "reimagine email", according to a company executive. New features will include allowing users to see friend's Twitter and Facebook updates.
Current Hotmail users will be able to continue to use their accounts as normal, although eventually they will be invited to switch over to Outlook.
"The demise of Hotmail brings to an end one of the earliest great brands of the consumer internet," said The Guardian. Although initially the webmail service of choice, Hotmail was overtaken by Google's Gmail as the leading email provider.
Microsoft to make a clean break
"A hotmail.com email address long ago became a mark of naiveté, an address for grandmas and other schemers," wrote Farhad Manjoo at Slate. "That's why Microsoft is making a clean break with Hotmail." Manjoo predicted that Gmail users will find Outlook easier and more enjoyable to use: "First, Outlook is gorgeous—it's the best-designed Web email service I've ever seen. Second, Microsoft has finally done away with graphical ads, and the text ads that remain are less intrusive than Gmail's."
Outlook is packed with functions
"Microsoft has poured serious brainpower into making Outlook the most functional web client ever seen. So many functions," wrote Sam Biddle at Gizmodo. What's great about Outlook is the ease of use: "Computers should help you cheat at nature by feeling smarter than you really are, and Outlook grants that little injection of intelligence."