Hi Huneybees,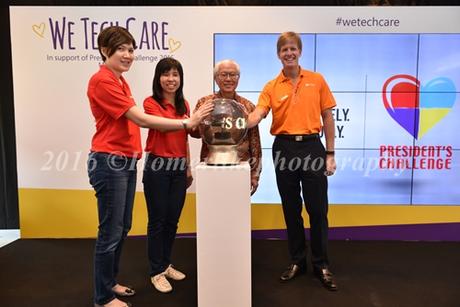 Last Saturday I was at the
We Tech Care
2016, a carnival with 6 events tracks, 7 workshops, 6 talks and 2 showcases, held at
JTC Launch Pad @ One-North
, organized by
Microsoft
.
Held in support of President's Challenge, We Tech Care rallied over 200 people from local startups, non-profits and partner organizations, and Microsoft to showcase the power of technology in creating a smarter and more inclusive Singapore.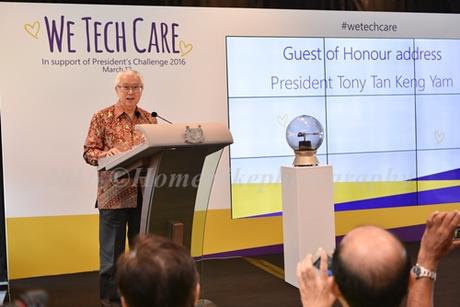 The highlight programme of the carnival was
President's Challenge Opening Ceremony,
where Guest of Honour was none other than
President Tony Tan Keng Yam
.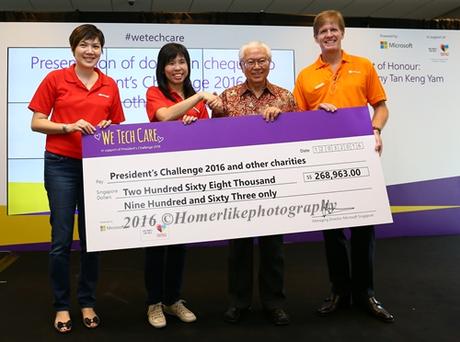 President Tony Tan receives a donation check of S$268,963 from Ms Jessica Tan, MD, Microsoft Singapore on behalf of President's Challenge and other charities supported by Microsoft. They are joined by Ms Bin Ru Tan, Director, Customer, Partner & Field (APAC, India & Japan), Microsoft Asia Pacific Operations Center and Mr Jeff Bullwinkel, Associate General Counsel and Director of Corporate, External & Legal Affairs, Microsoft Asia Pacific & Japan
We Tech Care 2016 marks the start of Microsoft's fund-raising activities in support of the 16th President's Challenge, which raised a total of
S$268,963
from Microsoft and its employees, partners and members of the public. President Tan accepted the donation check from Microsoft on behalf of President's Challenge and other charities supported by Microsoft.
According to the opening speech of
Ms Jessica Tan
, Managing Director of Microsoft Singapore, the American multinational technology giant believes technology can empower every person and organization to achieve more and that was why, in addition to raising funds for the 16th President's Challenge, the focus was on empowering people across all ages with technology, with a particular emphasis on equipping the elderly and disadvantaged groups with technology skills to help them make a real impact for a smarter and more inclusive Singapore.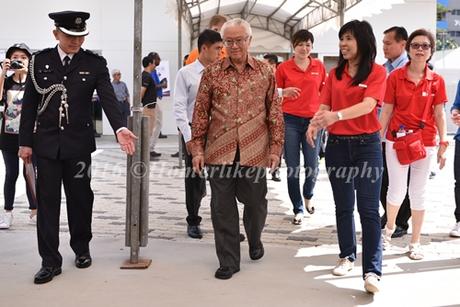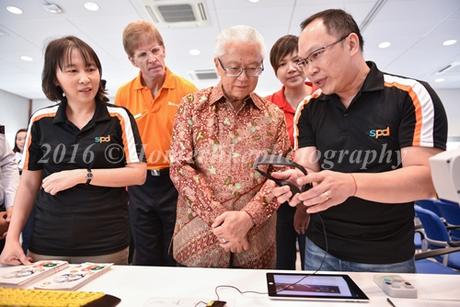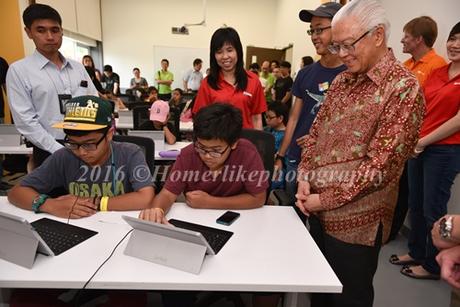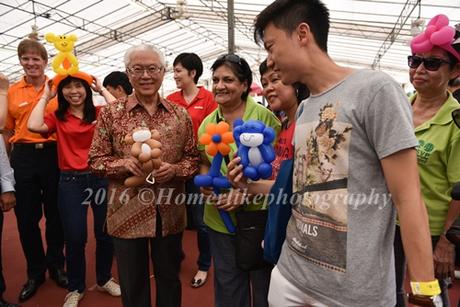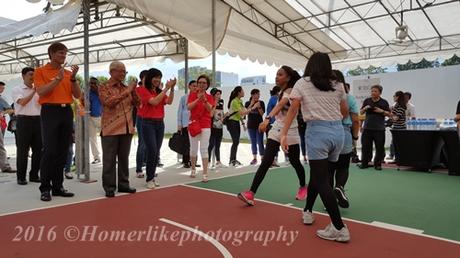 I had the privilege to be allowed to follow President Tan as he moved around to meet with Microsoft employees, partners, startups, non-profit organisation volunteers, as well as beneficiaries while touring the event's premises and participated in the day's activities.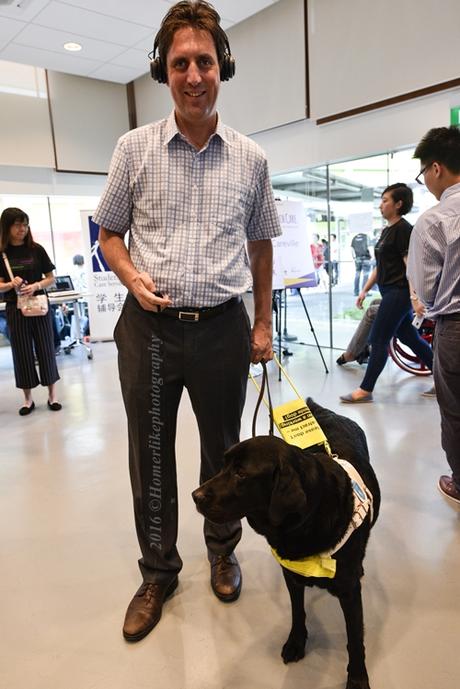 GPS-based sound orientation system opens up a whole new possibility for the visually impaired person to move more independently with his/her guide dog, even in a whole new environment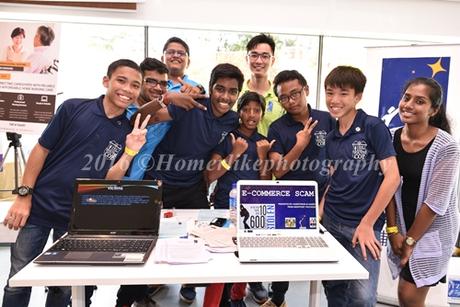 One of the programme of Students Center Service aims to groom youth crime-prevention leadership to serve the community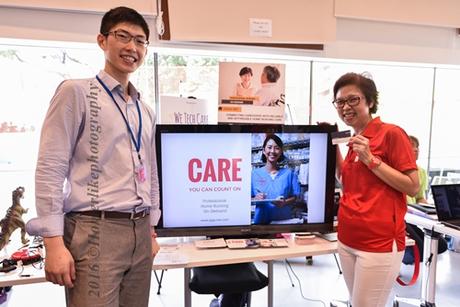 Jaga Me is a healthcare app that aims to match professional nurse to home on-demand
Borrowing the speech of Mr President,  President's Challenge is about rallying Singaporeans to pool together our resources, not just financial but also our time and skills, to build a nation that leaves no one behind.
Let's build an inclusive society with the help of technology!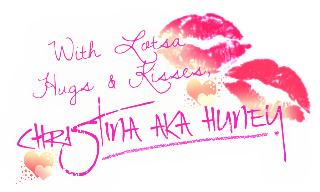 Don't forget to stay tuned to my blog / like my blog's Facebook page / follow me @huney_84 on Twitter & Instagram  for the latest updates!
http://www.huneyzworld.blogspot.com