Microsoft Garage Cherishes Business with three new apps
The new apps from Microsoft Garage are there to boost businesses
Over 50 million businesses in India are there and can use Microsoft Garage
Now you have a garage to park your productivity aspirations if you are among the 50 million small businesses in India.
Microsoft Garage
is offering three apps. There is a strong conviction behind this. Most of the people in India, especially those among 50 million small businesses use smart phone to carry out their core business transactions these days.
Microsoft Garage
apps promise to help these small businesses become productive and efficient by using the three newly launched apps –
Sprightly, Connections, and Kaizala
. All three are free
Android apps
and are available in
Google Play
. The three productivity apps target small and medium businesses to manage digital presence, team management, business relationships, and business transactions by using these apps. Each has a specific set of functions and functionality.

Sprightly
helps businesses in creating, sharing and consuming professional digital content on a smart phone. Now a business can manage catalogs, price lists, e-cards, promotions, and similar kind of other documents in a very simple and effective manner using Sprightly. All this can happen on-the-move thereby increasing efficiency and productivity manifold.
Connections
on the other hand assists grow the business smartly by providing context to interactions during telephonic interactions with customer.
Kaizala
boosts a business in helping to perform efficient business transactions over clutter-free conversations. All three innovative apps have been designed solely with the purpose of increasing productivity of individuals and businesses while enabling them to stay connected on the move.
With the help of
Sprightly
a business can create multiple collage types like Flyers, Catalogs, E-cards, Pricelists and so on. The same can not only be created in a simple and efficient way, but also be shared on various social platforms like Facebook, WhatsApp, etc. The repository ensures the new creation becomes part of it so as to reuse it later as and when required. The document created can also be exported as a PDF and shared via email.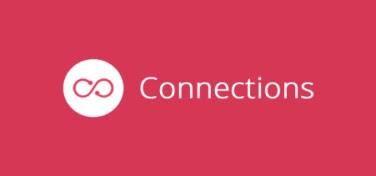 With
Connections
a business can quickly capture notes and reminders for contacts during or after phone calls. Reminders can be set for each contact for follow-up purposes. Contacts can be categorized with tags to auto-organize and to broadcast SMS to various groups in one go. Pictures can be added from the phone gallery to connect visual notes and reminders with a contact.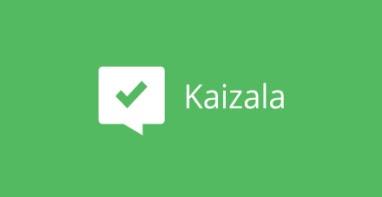 With
Kaizala
a business can create groups for each project and conduct standard personal or group chats in an organized and fruitful manner. The members of a group can share on request location updates, photos, and other relevant information. Jobs can be created and assigned as well as tracked with the exact status of person and job at any moment of time.
Microsoft Garage does not stop here with the launch of these three effective and productive Android based smart phone apps. It is just a beginning to help businesses in small and medium business segment. The same apps will be shortly available on other platforms like iOS, Windows etc. There are more apps in the row shortly to come and help businesses in more effective manner.