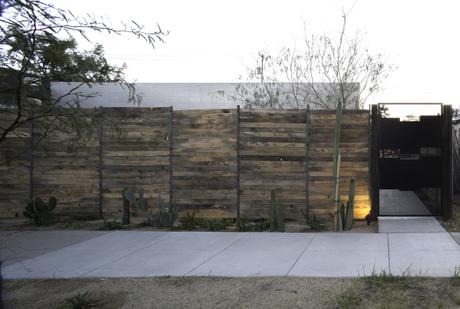 The apartments are located in an up-and-coming stretch of downtown Phoenix, where many young professionals have recently flocked. "They're perfect for individuals who appreciate finely crafted spaces and honed design sensibilities, but might not be at a place in their life to buy or commission their dream project yet," Hall says. 
Image courtesy of Winquist Photography.
A few years ago, Benjamin Hall found himself living in a 250-square-foot studio in Copenhagen—an experience that revolutionized the way he thought about space. "It taught me how to live cleaner, more organized, and to depend on a community," he says. He drew on those lessons last year when he designed Phoenix's Stone Studios, an experimental luxury complex with six units that each measure just 468 square feet.