FirstLadyB| Black Christian Entertainment News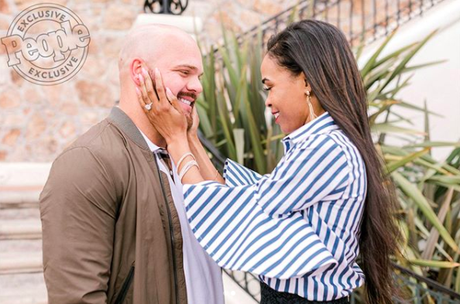 Michelle Williams, who announced last week that she and BF Sports Chaplain, Chad Johnson got engaged in March, says she is "over the moon!"
"I am so over the moon about this engagement, Michelle shared with the Los Angeles Times.  I was starting to think, "OK, I'm in my late 30s — I'm gonna be that woman who is successful in her career, but just a failure when it comes to love." I literally was starting to settle in that. So I started traveling by myself, taking myself out. And I actually encourage people — don't wait on anybody to go on a trip with you. Don't wait to go to the movies with people. You've got to take your own self out. I started to learn to be whole by myself.
Michelle and Chad met in 2017 at his spiritual retreat after she went through a bad breakup.
"I was in a horrible, dark place," she told PEOPLE. "I just needed to go somewhere where I could get a message of hope and restoration, rejuvenation — get connected to God."
The two met, became friends, and are now planning a summer wedding.
We're so happy for Michelle!!!!!!!