Michelle Williams stopped by The Real Daytime today (Wednesday) and the singer/actress was snatched to the gods in a Top and Bottom from "The Internet's Fave Designer" Malan Breton, who's motto is "Wherever You Go Shine!" and she did just that!
Michelle was styled by celebrity stylist J. Bolin. Her hair was done by celebrity hairstylist 𝐌𝐞𝐫á𝐤𝐢 𝐑ī𝐜𝐡𝐞, and her face was beat by makeup artist Melanesia.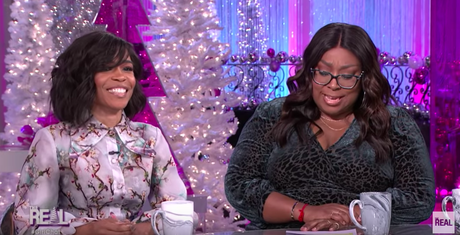 Screen Shot
During the Girl Chat segment of the show, the singer addressed not being the favorite Destiny's Child member, telling the co-hosts and audience that she was "cool with that!"