Michelle by Ayala Yoked is the story of Michelle Cohen. She is an idealistic rebel. And she leads her revel group from the front. Her team, in fact, is completely dependent on her. Even if she is in trouble, she has to keep fighting for her ideals. A court in France convicts her in an attempt to destroy an arms factory. That is why she had to spend her term in a jail there. After she is released from the jail, she moves to Israel. Gérard Frontiére was the only person in her life who could understand her well. Mostly even before she could understand herself. He was, in fact, the only person who kept waiting outside for her when she was in jail. She was in Cell 83 for eight months. Every moment was a pain. Also, every moment was a relief. Innumerable moments in those eight months.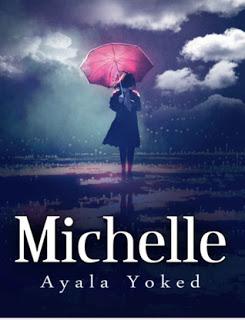 Gérard was a student from the Faculty of Medicine when they first met. It was Albert who introduced him to Michelle. And it was Albert's theories and ideas that seeded the idea of damaging that arms factory. She was caught and sent to jail. While she was in jail, somebody murders Albert. There are demonstrations and allegations. Albert's murder, in fact, shortens her tenure in jail. Somebody gains the name in the media by forgiving her and getting her sentence duration shortened to eight months. Media propels their (her and Albert's) names as selfish youngsters. While Monsieur Paul Frontiére's forgiveness gets him a lot of praises all around. Michelle understood well Paul's intent of humiliating her in the name of his generosity. The story has a lot of twists and twirls. In fact, every sequence keeps you on your toes. And you keep wondering - What Next?
Michelle by Ayala Yoked Is An Intense Story. It is a story of passion, love, and ideals. In fact, I will call it a page-turner full of excitement every moment.