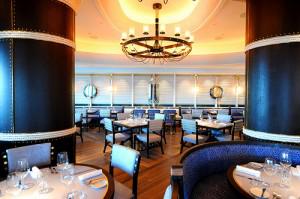 Scarpetta
Rock hard abs, Art Deco architecture the colour of candy and volleyball, just a few of the things that come to mind when thinking about Miami. When planning my trip to South Beach, I have to say that food took a back seat to sun, sand and shopping but experiencing Chef Scott Conant's signature dish at Scarpetta ended up being one of my favourite holiday highlights.
Lincoln Drive is a cute spot for casual dining and is a great place to watch the world go by at night but if you're looking for something special, head to a hot spot where no expense has been spared.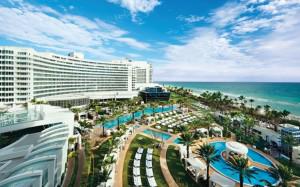 Fontainebleau
The Fontainebleau hotel has undergone a billion dollar makeover to add modern luxury to its golden era glamour. Built in 1954, this iconic hotel has been the playground for the rich and famous for over 50 years. Miami's answer to glamour and excess, the Fontainebleau has over 12 restaurants that can take your dining experience to the next level.
However for me, one signature restaurant stole the show:
Scarpetta
If you are looking for incredible Italian cuisine in Miami, this restaurant is not to be overlooked. The restaurant boasts an AAA FOUR DIAMOND AWARD (the American equivalent of a Michelin star) and flaunts impeccable service, flawless presentation and an atmosphere that sizzles. With stunning ocean and poolside views, a wraparound terrace and a contemporary cocktail bar, Scarpetta is the perfect pre-party venue.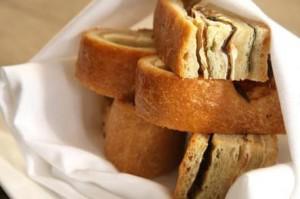 Like many other Michelin star establishments, I was prepared to find a complex array of posh dishes that I couldn't pronounce. However, while the presentation is complex, the dishes are based on trusted Italian favourites with a contemporary twist. Scarpetta is based on the pure pleasure of savouring a meal until the very last taste and is known for creating dishes that incorporate the simplest and freshest ingredients.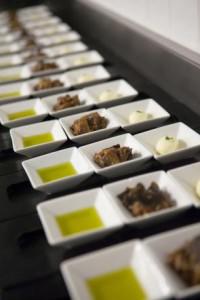 No sooner were we seated, a deliciously warm and fragrant breadbasket arrived served with a trio of condiments. The Caponata and zesty citrus oil were to die for but came a close second to the Mascarpone butter.
If, like me you have simple tastes, the chef's Signature entree of spaghetti with tomato and basil is guaranteed to delight. The menu prices are not for the faint hearted but the simply scrumptious food makes this debonair dining experience worth a visit.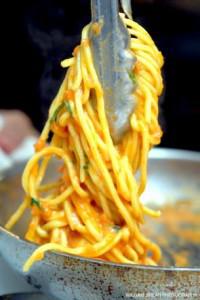 The deserts did not disappoint and the Sambuca chocolate mousse is worth a return visit alone.