Anthony's Restaurant Rating:
91/100 X
Welcoming:10/10 Menu Choices: 9/10 Food Presentation: 9/10
Food Temperature: 10/10 Food Taste: 18/20 Service: 8/10
Ambiance/Music: 9/10 Architecture/Interior: 8/10 Air Quality: 10/10
Total: 91/100
Back in October, I discovered Michel, a casual bistro nestled in the heart of Achrafieh, offering some fine dishes without being pretentious or arrogant. A simple bistro where Michel himself makes sure every single detail is perfect. I didn't take me long before I came back to Michel and his tasty food, which never fails to put a smile on my face.
As soon as I entered the place, I was welcomed by Michel, and I couldn't help but notice the improvements everywhere. Overall, it was the same feel, the same simplicity and same vibes with a touch of color and freshness.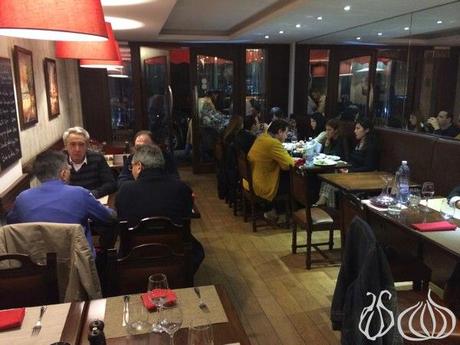 Some Improvements I Loved
Peugeot salt and pepper mills installed on all the tables
An additional small round table has been added
A blackboard has been added proposing the day's specials
The tables have now a complete set of glasses laid out for you
A red table cloth – I love it
Flowers decorating the bar
100% artisanal brown bread has been added to the basket. "Roger Le Boulanger" produces them down in Achrafieh and "The French Bakery" produces the white loaves.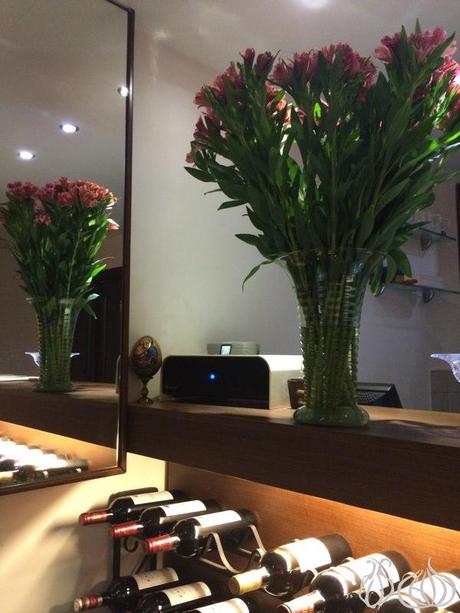 The Little Details
A one-door restaurant located in the heart of Achrafieh, behind bank Byblos' Headquarters
Red curtains protect the restaurants from strong sunny spells during the daytime, as well as hiding the black wood supporting the glass doors
Two blackboards at the entrance display the menu and specials
Inside you find a cozy place with a white ceiling and light wood parquet
A bar at the end of the restaurant displays the wine collection
A long mirror to the left makes the place look bigger, supported by a long brown bench underneath it
To the right a beautiful bespoke wallpaper is decorated with two Parisian-style paintings and a black board
Three standing Burgundy lanterns lean over the tables
Over the bar, a basket of flowers adds a touch of finesse
Dark wood tables surrounded by brown chairs and decorated with nylon beige placemats, white plates and a tissue napkins create a classic ambiance
The Bistro de Michel welcomes guests from Monday to Saturday for lunch and dinner. The place seats 38 people inside and on the terrace, spread over an area of 90m2. Located in a quiet neighborhood, Michel's place has a calm vibe, reflecting the real French tradition of a "Bistrot de Quartier" or a neighborhood restaurant. Michel does everything, making you really feel at home.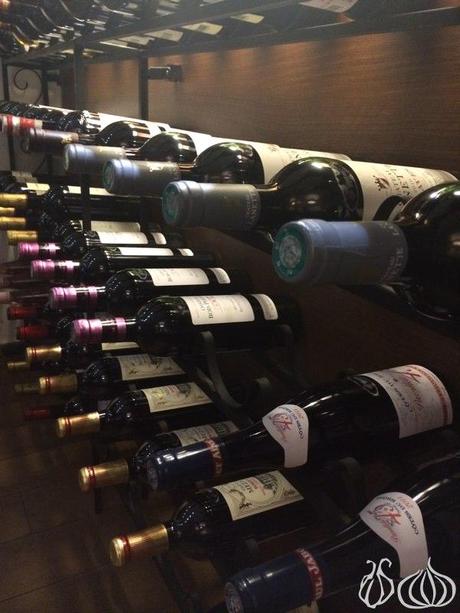 Good to Know
The restaurant opens for lunch and dinner
It can host up to 35 people and can be booked for private gatherings
The bill is very reasonable with a $35 per person check including starters, the main dish and dessert
Plats du jour are changed daily and are all French choices
The bread is homemade and provided by my favorite place – The French Bakery
Dinner started with a basket of warm white, crispy bread served with crushed olives and a bottle of olive oil giving a good, tasty first impression. The bread deserves a minute: A thin crust with a light filling where the quantity of yeast is dosed perfectly, making it soft and tender, melting under your teeth like butter. I've always shown my appreciation to "The French Bakery" bread and have to write about it again: the white bread, it's thin crunchy crust and fluffy airy filling is exquisite, indescribable and incomparable. I would love to visit the bakery one day and eat their freshly baked.
Let's enjoy some fine French cuisine: